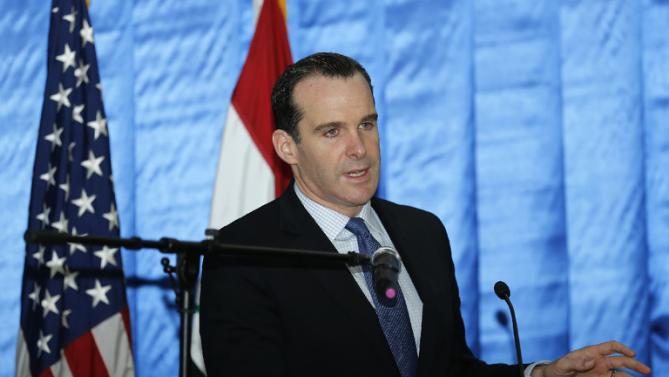 ---
MUNICH: The Syrian opposition is fully committed to peace talks and hopes it would pave the way for a political transition, according to a senior official on Sunday.

The peace talks are to be held in Geneva on February 23.

"We are fully committed to the Geneva talks," Syrian National Coalition President Anas al-Abdah told delegates at the Munich Security Conference.

Syrian opposition's Manna says no peace talks without Kurds

"We cannot address the profound security threats ... while Assad remains in power," he said.

Brett McGurk, the United States' envoy to the coalition against Islamic State, said the new US administration was still reviewing its stance on the Syrian issue.

He added that it was seeking a role to reinforce Russian and Turkish efforts to cement a ceasefire in the country.
COMMENTS
Comments are moderated and generally will be posted if they are on-topic and not abusive.
For more information, please see our Comments FAQ