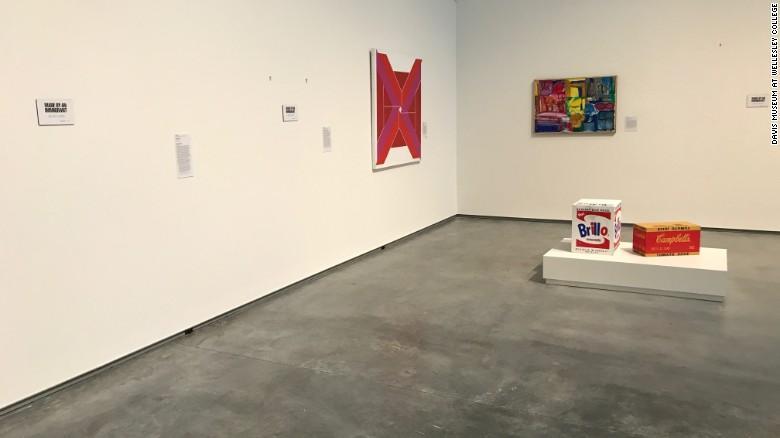 ---
The Davis Museum at Wellesley College in Massachusetts replaced all artwork created or donated by immigrants with pieces of black cloth draped over the display cases and titled it "Created by an immigrant".

The move, called "Art-less", aims to emphasise the contribution made by immigrants in the US thereby protesting against Trump administration's anti-immigration orders.

Harvard, Yale and Stanford universities to sue Trump's immigration ban

"We have removed or cloaked these works to demonstrate symbolically what the Davis Museum would look like without their contributions to our collections and to Wellesley College, and to thereby honour their many valuable gifts," the museum said in a statement.

A George Washington portrait created by Adolf Ulrik Wertmuller, a migrant to the US in the 1970s and donated to the Davis Museum by an immigrant family, was among the art pieces removed by the curators.

"We wanted to respond to the situation of anxiety and concern raised by the immigration ban," the director of Davis told blouinartinfo.com. "We decided that an intervention in the galleries would be the best way to go because we have recently done a lot of research into not only specific objects within the collection but also the donors who created the collection here over the years."

The story behind the viral photo of Muslim and Jewish children protesting Trump

"We were able to kind of parse the works in terms of immigrant artists and immigrant collections. It turned out to be about 20 per cent of everything we have on view, which was astonishing," he added.

This article originally appeared in the Independent.