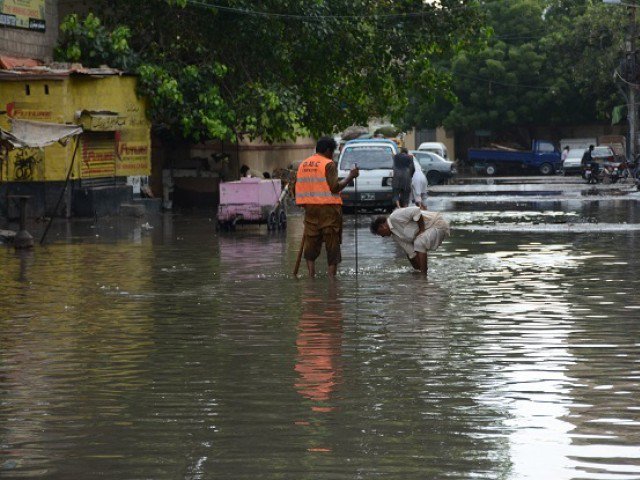 ---
KARACHI: During the construction work on University Road, the contractor has connected the rain drain with the Karachi Water and Sewage Board's (KWSB) main sewage lines, claimed KWSB on Saturday.

"Trash inside the rain drains, which are under the jurisdiction of the Karachi Metropolitan Corporation (KMC), has entered our main sewage lines due to which the gutters of several areas of Gulshan e Iqbal have started overflowing," said KWSB deputy managing director Asadullah Khan, adding that the main University Road which is under construction has been flooded with the sewage water. He alleged that this was done under the supervision of the KMC officials.

Meanwhile, KMC's spokesperson, Ali Hasan Sajid, denied any such allegation and said that in a meeting held earlier, the two civic bodies had already decided that the rain drains and the sewage lines would remain separate and new sewage lines would be laid down.

Published in The Express Tribune, February 19th, 2017.