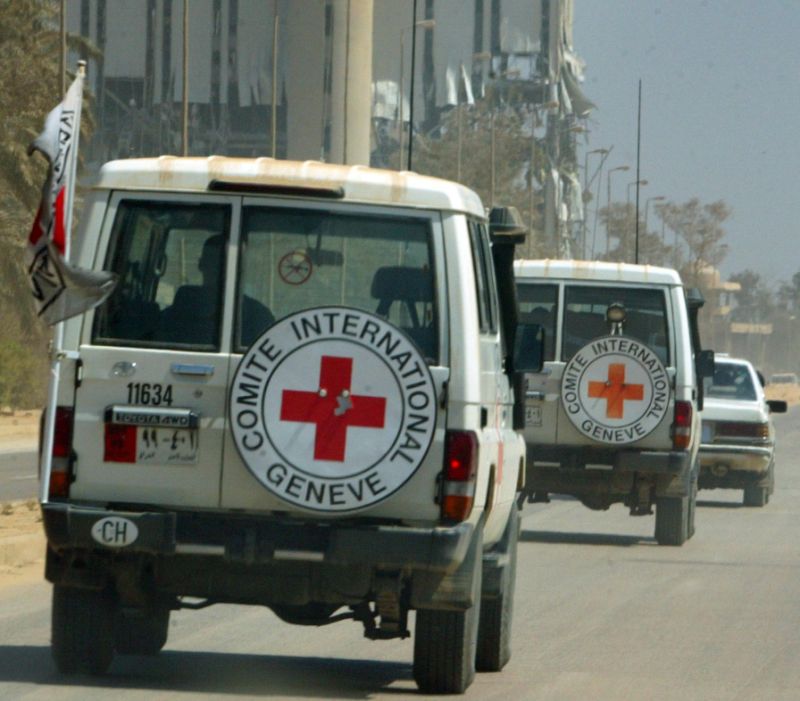 ---
KABUL: The Red Cross on Saturday called for the unconditional release of two staff members who were abducted when their convoy was ambushed in northern Afghanistan last week, leaving six other workers dead.

The aid workers came under insurgent fire in Jowzjan province on February 8 while they were en route to a remote snowbound area to deliver much-needed relief supplies.

The International Committee of the Red Cross (ICRC) had earlier said the two employees were missing, in what was one of the worst attacks on the international charity in the country for years.

Red Cross suspends Afghanistan operations after 6 aid workers killed

"We call on the abductors' sense of humanity and request the immediate, safe and unconditional release of our colleagues and to avoid taking any action that could endanger their lives," Monica Zanarelli, ICRC chief in Afghanistan, said in a statement.

"We do not want the agony and heartache of this tragedy to deepen."
ICRC did not specify who was behind the abduction. No militant group has so far claimed responsibility for the ambush, but Jowzjan's police chief has blamed local Islamic State militants.

Six employees were killed on the spot, many of them shot from close range.

The killings come after a Spanish employee of the ICRC was abducted on December 19 when workers from the charity were travelling between the northern city of Mazar-e-Sharif and the neighbouring volatile Taliban hotbed of Kunduz.

Attack on ambulance: Rescue workers urge UN to take notice of Indian aggression

The attacks underscore how aid workers in the country have increasingly become casualties of a surge in militancy in recent years. The violence comes at a time when Afghanistan is in dire need of humanitarian assistance, with more than 100 people killed in recent avalanches and tens of thousands displaced by the wrenching conflict.

Following the attack, the ICRC, which has been working in Afghanistan for three decades, said it was putting its nationwide operations on hold but added there were no plans for now to withdraw staff.

The Taliban, the largest militant group in Afghanistan which promptly distanced itself from the attack, has assured ICRC of security in areas under their control and urged the charity to resume operations.