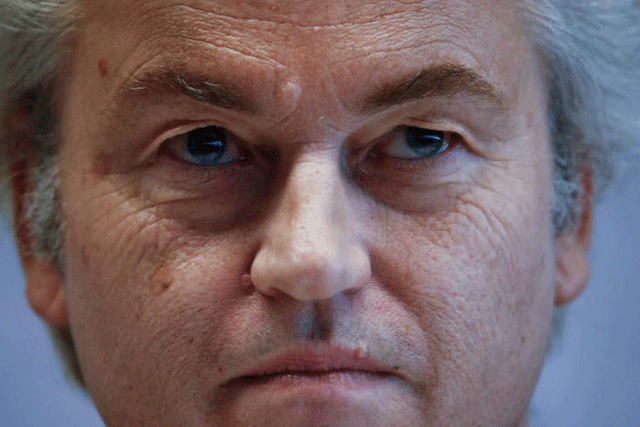 ---
AMSTERDAM: Geert Wilders kicks off his election campaign on Saturday, promising to ban Muslim immigration and close all the mosques in the Netherlands, hoping a global upsurge in populism will propel him to power.

Security will be tight at the launch as the politician - who has lived in hiding since the 2004 murder of Dutch filmmaker Theo van Gogh - will make a rare public walkabout.

"I want us in government," Wilders said earlier this week, promising to "de-Islamise" the Netherlands with policies that echo, and go further than, those of US President Donald Trump.

'Islamophobia' fuelling terrorism: UN chief

His Freedom Party leads in polls with 17%, but the pro-business liberals of Prime Minister Mark Rutte are barely a percentage point behind, having closed the gap on Wilders by matching some of his anti-immigration rhetoric and getting an electoral boost from a surging economy.

But even if he does win, Wilders would struggle to form a government since most major parties have ruled out joining a coalition with him. The next Dutch parliament is unlikely to support policies such as quitting the European Union.

The launch of the campaign for the March 15 parliamentary election is in Spijkenisse, a suburb of the Freedom Party stronghold of Rotterdam, the port city that is the Netherlands' most ethnically diverse area, with a large Muslim population.

A victory for Wilders would boost French ally Marine Le Pen and the right-wing Alternative for Germany, both anti-EU right-wing parties that hope to transform European politics in national elections this year.
COMMENTS (1)
Comments are moderated and generally will be posted if they are on-topic and not abusive.
For more information, please see our Comments FAQ