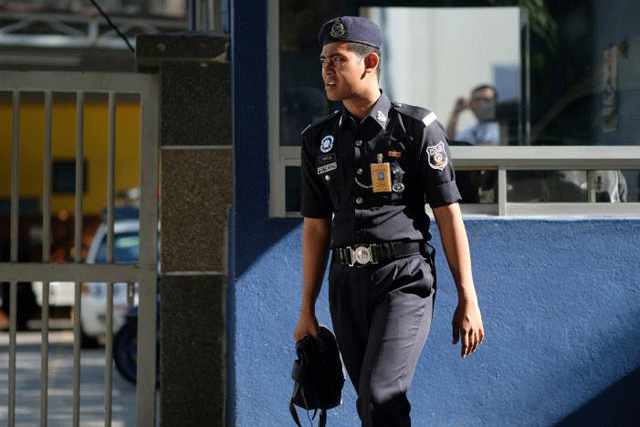 ---
KUALA LUMPUR: Malaysian police said on Saturday they had arrested a North Korean man in connection with the murder of the estranged half-brother of North Korean leader Kim Jong Un, as a diplomatic spat over his body escalated.

Kim Jong Nam died this week after being assaulted at Kuala Lumpur International Airport with what was thought to be a fast-acting poison. South Korean and US officials have said he was assassinated by North Korean agents.

Malaysian police said the latest arrest connected with the murder was made on Friday night, and the suspect was identified as Ri Jong Chol, born on May 6, 1970.

Malaysia arrests third suspect in connection with murder of Kim's half-brother

"He is suspected to be involved in the death of a North Korean male," read the statement.

Two female suspects, one an Indonesian and the other carrying Vietnamese travel documents, have already been arrested. While a Malaysian man has been detained. At least three more suspects are at large, government sources have said.

Kim Jong Nam, the eldest son of the late North Korean leader Kim Jong Il, had spoken out publicly against his family's dynastic control of the isolated, nuclear-armed North Korea.

South Korea's intelligence agency told lawmakers in Seoul that Kim had been living with his second wife in the Chinese territory of Macau, under China's protection.

He had been at the Kuala Lumpur airport to catch a flight to Macau when he was killed. An autopsy is being performed at a hospital in the capital city.

Selangor state police chief Abdul Samah told Reuters that the autopsy report was not complete yet. He dismissed media reports that a second autopsy would have to conducted.

Diplomatic row

North Korea said in the early hours of Saturday that it would categorically reject Malaysia's autopsy report on the death of Kim Jong Nam, and accused Malaysia of "colluding with outside forces", in a veiled reference to rival nation South Korea.

China watches closely after death of N.Korean leader's half-brother

Malaysia hit back by saying the country's rules must be followed. The foreign ministry has yet to make any comment.

The case threatens to weaken North Korea's ties with Malaysia, one of the few countries that has maintained good diplomatic relations with Pyongyang.

Kim Jong Nam was assaulted at the low-cost terminal of the Kuala Lumpur International Airport on Monday with what is believed to be fast acting poison before he could board a flight to Macau. He sought help but died on the way to the hospital.

North Korea demanded on Friday night that Kim Jong Nam's body be released immediately. It had earlier tried to persuade Malaysian authorities not to carry out an autopsy.

"The Malaysian side forced the post-mortem without our permission and witnessing," the North Korean ambassador Kang Chol told reporters outside the hospital where the body of Kim Jong Nam is being kept.

"We will categorically reject the result of the post-mortem ..."

He said Kim Jong Nam had a diplomatic passport and was under the consular protection of the DPRK.
COMMENTS
Comments are moderated and generally will be posted if they are on-topic and not abusive.
For more information, please see our Comments FAQ