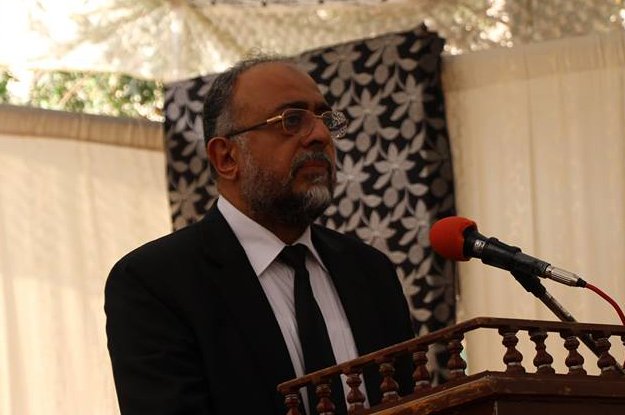 ---
ISLAMABAD: Chief Justice of Pakistan Mian Saqib Nisar proposed the elevation of Sindh High Court Chief Justice Sajjad Ali Shah as judge of the Supreme Court.

The sources told The Express Tribune that CJP, being chairman Judicial Commission of Pakistan (JCP), summoned a meeting of the commission on February 21 to consider the elevation of SHC CJ in the apex court. Likewise, the commission would also consider the appointment of senior Puisne Judge Justice Ahmed Ali M Sheikh as new high court chief justice. After the elevation of SHC CJ, the strength of the apex court will be completed.  It is learnt that Chief Justice Saqib Nisar will preside over the first meeting.

Pakistan Bar Council Vice Chairman Ahsan Bhoon urged the superior judiciary that the process of judges' appointment should be made more transparent and the bars representatives should be consulted before the appointments. Ahsan Bhoon expressed the hope that the process of accountability of judiciary, initiated by the chief justice would be accomplished.

The CJP addressing a reception hosted in his honour by Pakistan Bar Council (PBC), the apex body of the legal fraternity, on February 15, assured that the appointment of judges in the higher judiciary would be ensured on merit.

Former chief justice Anwar Zaheer Jamali had notified a five-member special committee to consider amendments proposed by Pakistan Bar Council to the Judicial Commission of Pakistan's (JCP) rules 2010.

In March 2013, the PBC had proposed a number of amendments to JCP rules, calling for transferring discretionary powers on appointment of superior court judges from the chairman to the commission.

The PBC had also sought to amend rules 2, 3, 6 and 8 of the JCP. It demanded that before nominating judges, chief justices of respective high courts should consult the representatives of the bar council. The current procedure for appointing judges had attracted criticism over the past few years.

Similarly, the Parliamentary Committee on Judges Appointments had not conducted any meeting since last year in protest against its conversion into a 'rubber stamp' entity by the JCP. However, the committee ended its protest in December last year.

Published in The Express Tribune, February 18th, 2017.
COMMENTS
Comments are moderated and generally will be posted if they are on-topic and not abusive.
For more information, please see our Comments FAQ