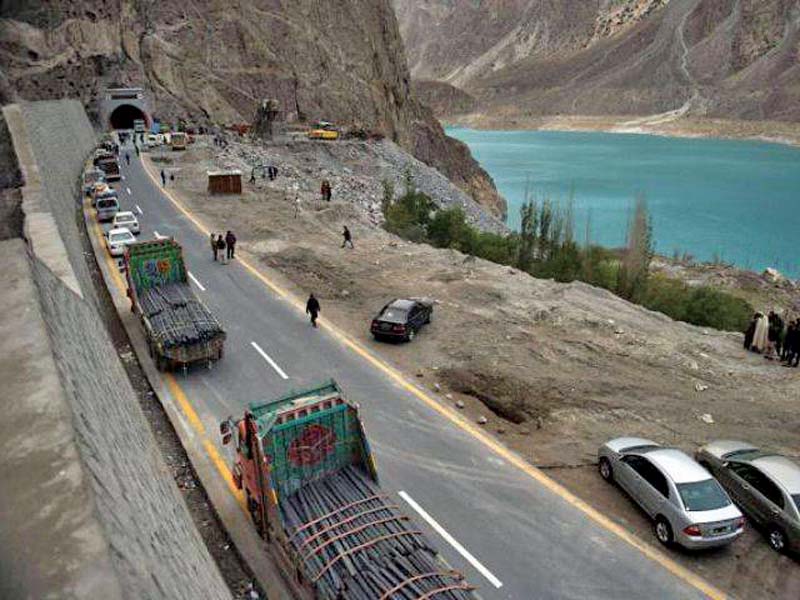 ---
ISLAMABAD: The communications ministry on Friday launched the national road safety plan for national highways and motorways in an attempt to minimise road accidents and lower the fatality rate in the country.

The plan will also ensure international road safety standards on motorways and highways falling under the China-Pakistan Economic Corridor (CPEC).

The effective implementation on the plan would ensure smooth and safe movement of vehicles on the western and eastern routes of the economic corridor.

The plan was formulated by a steering committee formed by the communications ministry after the federal ombudsman took suo motu action on media reports over a road accident that occurred on November 11, 2014 near Theiri Bypass on the National Highway (N-5) in Khairpur district of Sindh which claimed 57 lives.

The plan's formal launch, earlier scheduled to be held last month, was delayed by a month and a half on account of a shortage of funds.

Officials at the communications ministry said that it included the revival of National Road Safety Secretariat, identifying 'black spots' and their removal, treating high crash risk locations and launching road safety awareness campaigns. They also said an authority would be established for issuing driving licences, setting up driver training institutions, building emergency response centres and putting in place technological solutions for user information.

A detailed briefing was given on the National Road Safety Plan, including provision of funds, road safety action plan, planning national highway and motorways, their designing, overloading and implementing road safety rules and regulations.

Although Pakistan still lacks accurate consolidated road safety data, it is estimated that more than 35,000 people are killed every year.

The national exchequer suffers annual losses of more than Rs100 billion because of accidents.

Published in The Express Tribune, February 18th, 2017.