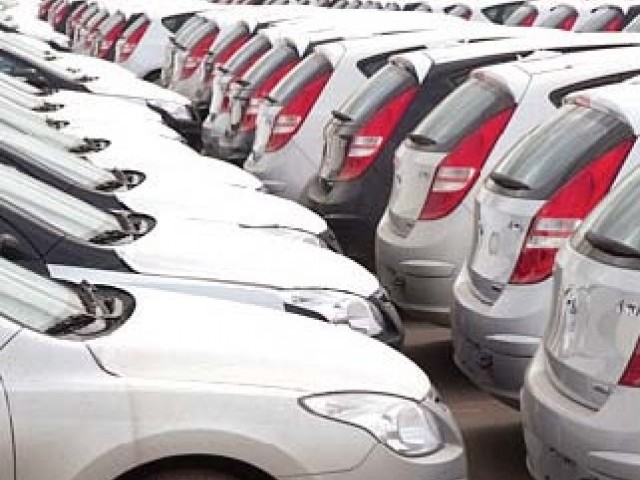 ---
ISLAMABAD: Over 2,000 cars and motorbikes were stolen from the capital in the past three years, with a recovery rate of 20 per cent.

Of this 1,389 vehicles and 884 motorcycles were stolen from federal capital jurisdiction.

Minister of State for Interior Baleeghur Rehman told the upper house of Parliament on Friday that 1,389 cars and 884 motorbikes were stolen during this time. Of these, 291 cars and 147 motorcycles had been recovered so far.

Providing a breakdown, Rehman said that 766 cars were stolen in 2014, 369 in 2015 and 254 were stolen in 2016.

Similarly, in 2014, as many as 442 motorcycles had been stolen in the capital, of which 65 were recovered. In 2015, 263 motorcycles were stolen of which 42 had been recovered, while in 2016, 179 motorcycles had been stolen of which 40 were recovered.

"These figures show improvement in law and order situation as the theft or stealing incidents have declined during last years while recovery ratio has improved," he added.

Responding to another question, Rehman said there was no government-run driving school in the capital. However, there are seven private driving schools registered under the Motor Vehicle Rules 1969 and have been issued certificates of 'School of Motoring' after due inspections by the inspection committee of Islamabad Traffic Police (ITP).

Cameras

Answering a question about the safe city project, Rehman said that 1,900 closed-circuit television (CCTV) cameras were functioning in the capital to monitor any unusual activity.

Replying to a question in the Senate, Rehman said they had planned to install 2,100 CCTV cameras, of which 1,900 had been installed in the capital.

He added that number plate recognition software would soon start working with these cameras.

Responding to a question about rehabilitation centres, Rehman said that there are three Model Addiction Treatment and Rehabilitation Centres in the country operating under the supervision of the Anti-Narcotics Force. One centre was in Islamabad, another in Quetta and the third in Karachi.

Published in The Express Tribune, February 18th, 2017.