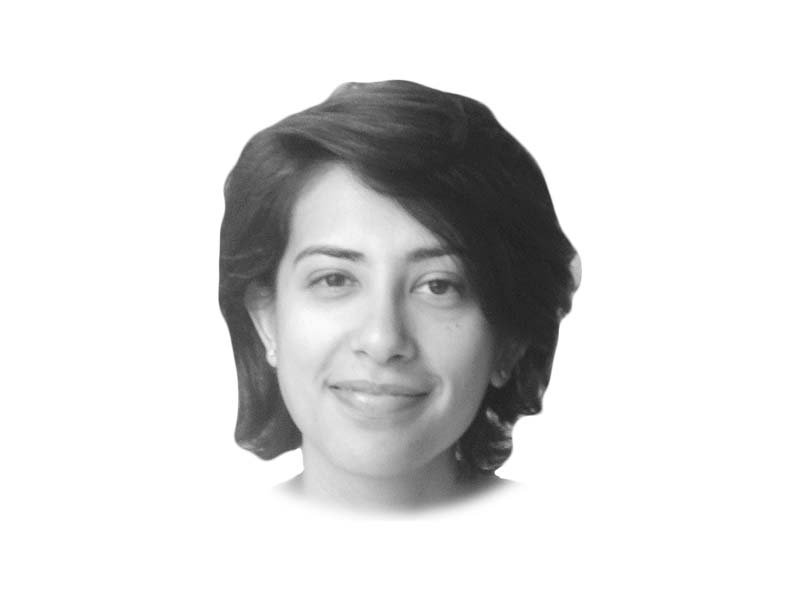 ---
Khusha rindi key pama lash kunam sad parsaee raa

Zahey taqwa key maan ba jubba o dastar mi raqsam

Tuwan qatil key az behrey tamashan khun e man rezee

Manan bismil key zerey khanjar ey khun khar mi raqsam

Manam Usman e Harooni wa yar e shaikh e mansooram

Malamat mee kunad khalqey waman bardar mi raqsam

Usman Marwandi, famously known as Lal Shahbaz Qalandar, was one of the most prominent sufi saints of the Indian subcontinent. Remembered as one of our most popular saints, living through our prose and poetry, Shahbaz Qalandar was a scholar and poet. His poems and teachings were fundamentally known as agressively anti-establishment and against the given order. He stood with the poorest of the poor, the communities that were shunned out and the socially excluded. It is perhaps for these reasons he is still considered the saint of the poor and his tomb considered the meeting point for today's divided Pakistan. One will find people from all ethnic backgrounds, religious dominations, from all provinces, all socio-economic classes to be present at Sehwan. He stood for inclusion and tolerance in his actions and through his words. Hindus are known to take mehendi from the shrine of Qalandar as a sign of devotion seeped in an ancient ritual.

The name Shahbaz denotes a noble spirit. Qalandar was used by his followers to show his superior standing among the hierarchy of sufi saints. Lal, red, it is said, was used because, along with the stone he wore around his neck, to be in a constant humbling bow before God, he wore red robes.

Qalandar, in line with Sufi Islam preached experience, arguing love, peace and inclusion. Sufi devotees today annually pay their respects, going from shrine to shrine to pay homage in a tradition known as urs. The purpose is to reiterate the message of love and the perfect union between the mureed, the devotee, and the divine.

Lal Shahbaz Qalandar and his ever vibrant shrine in the small town of Sehwan, in Sindh, represents the centuries old indigenous traditions of Islam that hold people in absolute sway and rhythmic devotion even today. People in their thousands descent into Sehwan, referred to often as Sehwan Sharif as a sign of respect, for a three-day festivity to mark the death anniversary of their revered saint, who died in 1274. The remembrance is celebrated with music through drums and all night dancing. The tomb is covered with brightly coloured chaddars as a sign of respect and devotion. People gather to pay homage, to meditate, to come as a way of catharsis, as meeting place of the minds and hearts, to pray for a wish and to show gratitude for those past wishes that have come true — a sign to postulate the great saint.

Travelling to Sehwan is a journey both for mureeds, seeking proximity to Divine love and those that are craving a colourful, powerful and humbling experience. Amongst drums and dance, with scents of rose water and weed, in a sea of bright colours, all our welcome. An all day and all night festivity that symbolises the Pakistan of inclusion; dervishes, devoted pilgrims, curious onlookers, old and young, men and women, surrounded by music and mystical beliefs and religious scripture clad in gold and silver thread. It is celebrity, emotional, loud and peaceful all at once.

Qalandar's belief in all humans as equals still stands the test of time where all sects, religions and genders are present at Sehwan. Everyone is considered a devotee there, regardless of where the religious and political affiliation otherwise lies. It is a public space in Pakistan that defies our ordinary understanding of restricted public spaces for women. Women, clad in rich colours, are seen everywhere, inside and outside of the shrine. They are seen during dhammal, the Thursday evening spiritual reverence, where through dance, women and men move rhythmically side by side in a trance like state to pay homage to the sacred saint of Sehwan.

And it was a Thursday like this one, where a suicide bomber managed to merge in the welcoming crowd, drowned in music and spiritual devotion, to ensure carnage and fear. Among scenes of blood and chaos more than seventy people have died and now Sehwan also goes down in history as yet another attack on a peaceful place of worship, which in its very ethos conflicts with, and was therefore targeted by, the dominant narrative of militant Islam.

Sufi shrines all over Pakistan, mainly spread over Sindh and Punjab, carry with them the tradition and history of tolerance peace and diversity, where all are accepted as humans first, attempting to establish a spiritual relationship with the Divine. The tradition of Sufi Islam is still very much prevalent in our every day life, through simple rituals, even when we struggle with rigid, monolithic interpretations of religion that have seeped into our society. Not allowing our inherent spiritual characteristics and indigenous Sufi traditions to dominate the discourse has led to this — an intolerant and violent society guised under religion, where human life is bartered for political gains.

Is it now too late to challenge stricter interpretations that have corrupted the mainstream narrative? I do not know the answer. What is obvious, however, is that political will and foresight seem to be completely lacking and the writ of the state is more conflicted than ever. The Sufi stream only have peace and love to preach, through poetry and music. The extremists have hate and violence at the core of their ideology, pulpits, loudspeakers and illiterate preachers to preach through and money and bombs to make things happen. We are rightfully fearful of an enemy that possesses resolve our State seems unable to challenge.

What I do know is that at the end of it all for ordinary Pakistanis, shrines and saints and the traditions tied to them, in their very essence, represent love, hope and the resilience of the human spirit. Surely, somewhere, somehow love will dominate hate. Love will have to take the day.

Till then a true tribute to those that lost their lives in Sehwan and the significance of attacking scared shrines, like the tomb of the great Juhlelal, is to teach ourselves and our children the rich traditions of our saints and where our history is really placed.

Published in The Express Tribune, February 18th, 2017.

Like Opinion & Editorial on Facebook, follow @ETOpEd on Twitter to receive all updates on all our daily pieces.
COMMENTS (2)
Comments are moderated and generally will be posted if they are on-topic and not abusive.
For more information, please see our Comments FAQ