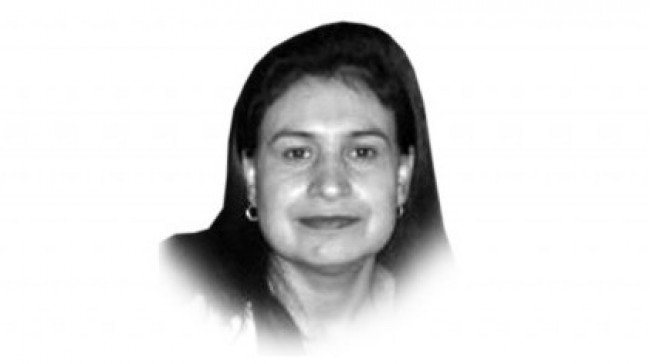 ---
This article is in connection with the ongoing debate in this newspaper regarding whether Fata should be a separate province. Ayaz Wazir first wrote 'Make Fata a province, too' (April 30) and this was followed by a kind of rejoinder from Asad Munir ('Fata should not be made a province', May 4).

In Fata, there are three opinions in terms of its integration with the rest of the country. The first says that it should be made a separate province, the second that it should merge with Khyber-Pakhtunkhwa and the third that it should stay as it is and that the Frontier Crimes Regulations (FCR) should be purged of their more anti-people provisions. In my view, the eventual route for Fata should be determined by the people of the region themselves without any pressure from outside. We always argue that the Kashmir issue must be resolved according to the wishes of the people of the area. So it would be hypocritical for us to support the Kashmiris' right to self-determination and deny the same to the people of Fata.

There are mainly two suggestions related to reform. The first is that the Political Parties Act should be implemented in spirit and all parties should be allowed to campaign for votes in Fata and for this they should present their own ideas for legal, political, social and economic reforms. And the party that wins a majority of seats should then be given the mandate to implement this reform package. The second is that the same act be implemented by organising separate jirgas from each of the seven agencies. These jirgas should be elected and should, in turn, constitute a grand jirga at the Fata level. This grand jirga could act as a kind of 'constituent assembly' and it should be tasked with formulating a comprehensive reform package. This 'assembly' should also have women as well as minorities as members.

As for the police and the judiciary, the concern is whether residents of Fata can appeal to a higher court against, for example, police high-handedness. Right now they have no such means of seeking redressal and this is clearly an issue that our political parties need to address.

Based upon my extensive interaction with the people of Fata, it can be safely said that they want either a repeal of the FCR or, at the very least, major changes in it. They want to see all jihadis controlling Fata, whether local or foreign, pro-Pakistan or anti- Pakistan, crushed in target military operations. They also want the mainstream political parties of Pakistan to function in their area.

As a first step, the president of Pakistan – who has the authority to change the legal status of Fata – should promulgate the Political Parties Act in the area.

Published in the Express Tribune, May 15th, 2010.