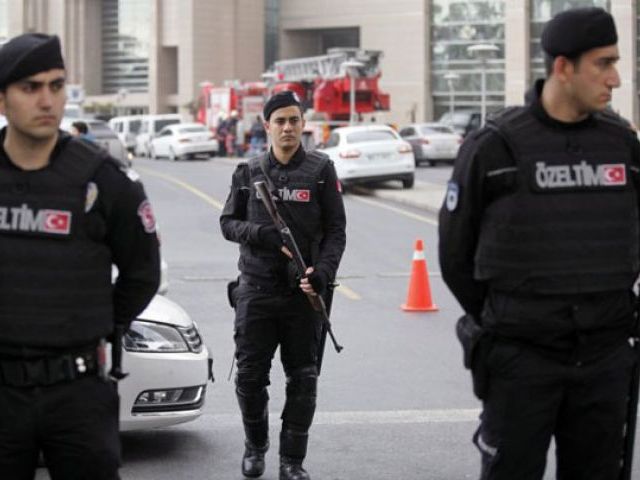 ---
ISTANBUL: The publisher of one of Turkey's most prominent cartoon magazines on Friday shut down the weekly and fired all its staff after it published a cartoon of the Prophet Moses deemed to be offensive.

"The decision has been taken for the magazine to be closed and all the staff laid off because of the distasteful cartoon," the publishers said in a statement on the magazine's Facebook and Twitter feeds.

"The cartoon has disturbed society and disturbed us as a publishing company," it said.

Girgir has since 2015 been published by the group of the Sozcu newspaper, a secular nationalist daily which is staunchly opposed to President Recep Tayyip Erdogan.

Turkey detains 800 over alleged links to Kurdish militants

The publishers blamed the cartoon on a deliberate attempt to "put the company in a difficult situation" and said it would inform prosecutors of which employees were behind it.

A statement by the magazine, before the closure was announced, apologised for the  cartoon, saying "it was not noticed before printing because of tiredness and insomnia".

Moses is the holiest prophet of Jews for leading the Israelities out of Egypt in the Exodus towards the Promised Land.

But he is also sacred to Christians as well as Muslims, featuring prominently in the Quran

Cartoons of holy figures, especially from Islam, are a near taboo in Turkey.

Two Turkish journalists from the Cumhuriyet daily were last year ordered to serve two years in jail for illustrating their columns with a cartoon originally published by French satirical weekly Charlie Hebdo.

Turkey arrests Frenchman suspected of helping plan New Year nightclub attack

Erdogan's spokesperson Ibrahim Kalin tweeted after the publication of the Girgir cartoon that "this has nothing to do with freedom of speech or humour. This is immoral and a hate crime."

The cartoon was also angrily condemned by the editor in chief of Istanbul's Jewish weekly Shalom Ivo Molinas who tweeted: "What a disgrace! What disrespect!"

Turkey still has several satirical weekly cartoon magazines, including Leman and Penguen, which are seen as bastions of satire amid growing criticism of press freedom under Erdogan's rule.