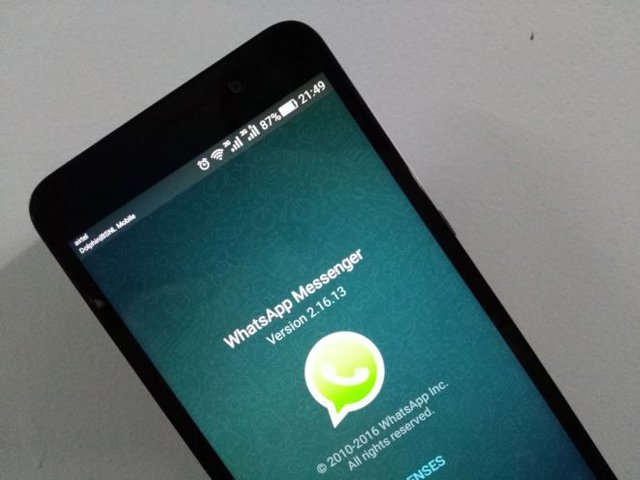 ---
It seems like Facebook and other apps owned by the social media giant have made it a habit to copy Snapchat.

Facebook-owned messaging app WhatsApp is set to introduce a new status feature that lets users share pictures and videos with their contacts by putting them in status.

After the new feature is rolled out, users will be able to post images or videos as their status that will last for 24 hours and automatically disappear after that. According to some reports, users will be allowed to post six ephemeral status updates in a day.

Facebook just can't stop copying Snapchat

WABetaInfo, a Twitter account known for its WhatsApp related leaks, tweeted an alleged image of the upcoming feature on iOS along with the text that read: "Status introduction text updated in WhatsApp beta for iOS 2.17.4+."


New conversation UI in WhatsApp beta for android 2.17.66 (#hidden #hidden #hidden #hidden #hidden #hidden!!) #whatsappbeta pic.twitter.com/6MlDMDIbyl

— WABetaInfo (@WABetaInfo) February 14, 2017


The feature, which was first spotted in November, will be rolled out for iOS users first.

This is not the first Facebook or one of its owned apps that has tried to copy Snapchat's ephemeral stories feature. In November last year, Facebook-owned Instagram copied Snapchat's popular feature by introducing vanishing direct messages.

Instagram introduces live video, vanishing direct messages

In January this year, Facebook also launched an interactive stories feature called 'Mask' in Ireland on testing basis. The layout of the feature was similar to the one employed by Instagram, where each users' feed is shown in a circle at the top of the feed.


The first Status from WhatsApp! (Still hidden) pic.twitter.com/CLVSHl9Ycd

— WABetaInfo (@WABetaInfo) February 16, 2017


Facebook users will also be able to send direct messages through the platform similar to Instagram's Direct where users can respond to specific friends about photos and videos shared on their story. Just like Snapchat, photos and videos will disappear after 24 hours.

Have something to add to this story? Share it in the comments section below.