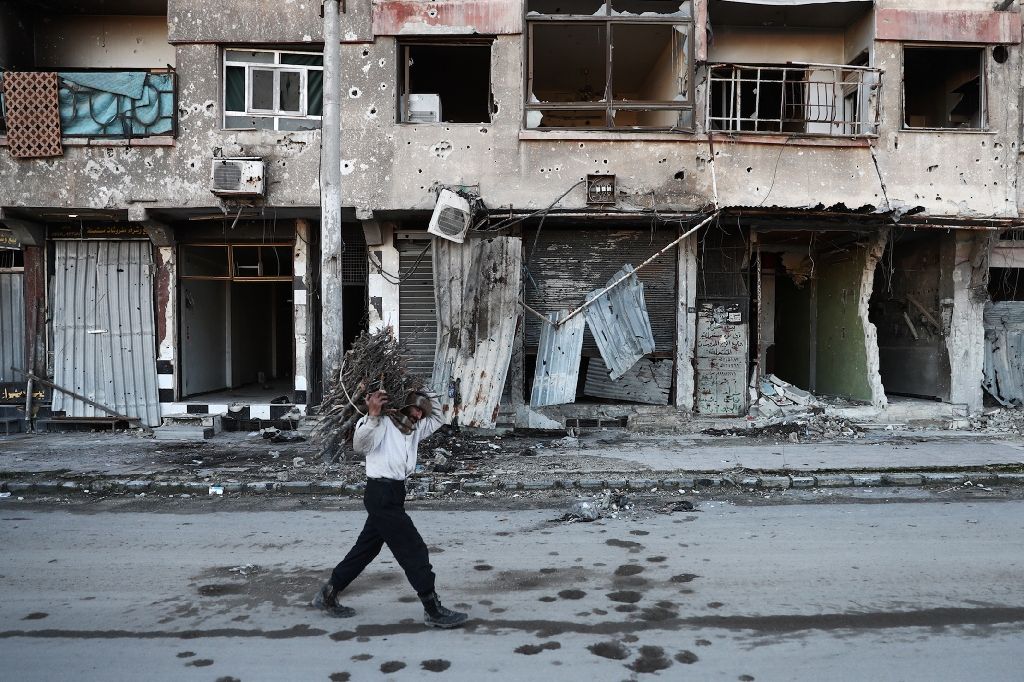 ---
BEIRUT: Nine civilians were killed in an overnight Turkish bombardment of a militant-held town in northern Syria, a monitor said on Friday, but Ankara said the shelling killed 13 "terrorists".

Three women were among those killed in the artillery fire on Al Bab, which Turkish-backed Syrian rebels have been fighting to take from the Islamic State group, the Syrian Observatory for Human Rights said.

"In the past 48 hours, Turkish air strikes and shelling have killed 45 civilians, including 18 children and 14 women," Observatory head Rami Abdel Rahman said.

Turkish military says almost taken control of Syria's al-Bab

Turkey's state-run Anadolu news agency said the army had hit dozens of IS positions, seven of them from the air.

"In total, 13 IS terrorists were killed," the news agency reported.

Ankara began military operations in Syria in August, targeting Kurdish fighters as well as IS, but says it is doing the utmost to avoid civilian casualties.

Al Bab is IS's last stronghold in Aleppo province and has come under fierce attack in recent months by Turkish forces and allied Syrian rebels.

US under pressure on Syria stance ahead of Geneva talks

They entered the town last the weekend and are now engaged in "clean-up" operations, Turkish Defence Minister Fikri Isik said on Thursday.

The Observatory, however, said Turkish forces had made little progress since entering the town from the west and rebels said IS was putting up fierce resistance.

Field commander Abu Jaafar said his forces had been able to overrun part of the town early Thursday but were then ambushed by IS.

At least one jihadist suicide attacker wounded several of the rebels and seriously damaged their equipment, Abu Jaafar said.
COMMENTS
Comments are moderated and generally will be posted if they are on-topic and not abusive.
For more information, please see our Comments FAQ