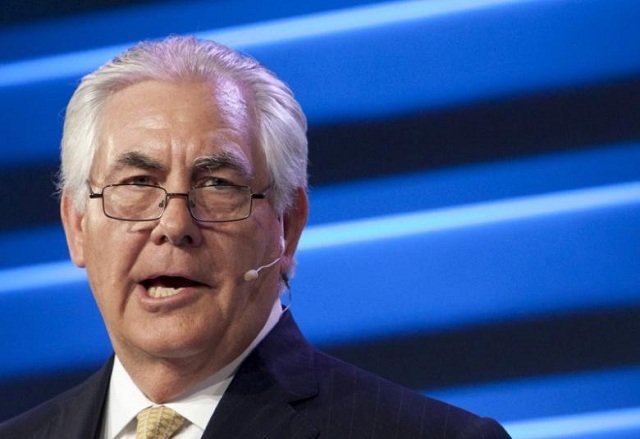 ---
BONN: US Secretary of State Rex Tillerson and his Chinese counterpart Wang Yi on Friday held the highest level Sino-US meeting since the election of President Donald Trump strained ties.

Trump outraged Beijing when he appeared to put in doubt Washington's near-50 year "One China" policy but a conciliatory phone call restating the position cleared the way for Wang and Tillerson to meet on the sidelines of a G20 gathering in the German city of Bonn.

Details of what the two men discussed in the closed-door meeting were not immediately available.

Although Washington severed ties with Taiwan in 1979, it has retained close links with Taipei, particularly in defence, and Beijing watches closely for any sign of US backsliding.

Trump's telephone call with Taiwan's president after his November election victory infuriated Beijing which saw it as a repudiation of the "One China" policy.

It had appeared likely that Wang would not attend the G20 foreign ministers' meeting in the fallout but after Trump's call with his Chinese counterpart Xi Jinping, it was announced that the trip would go ahead.

Beijing will 'take off the gloves', if Trump continues on Taiwan

Trump described the conversation as "very warm", in an apparent effort to ease friction over Taiwan and other issues.

The new US president attacked China on the campaign trail for stealing American jobs and running a massive, unfairly won trade surplus with the United States.

Several of his cabinet, including Tillerson, also warned Beijing against throwing its weight about in the South China Sea, insisting the US would preserve international rights of navigation.

The Chinese foreign ministry, announcing Wang's trip, said Beijing hoped the G20 gathering would "send positive signals on supporting multilateralism, enhancing global governance and creating an innovative, interconnected, open and inclusive world economy".

Taiwan has been ruled separately since the two sides split in 1949 at the end of a civil war.
COMMENTS
Comments are moderated and generally will be posted if they are on-topic and not abusive.
For more information, please see our Comments FAQ