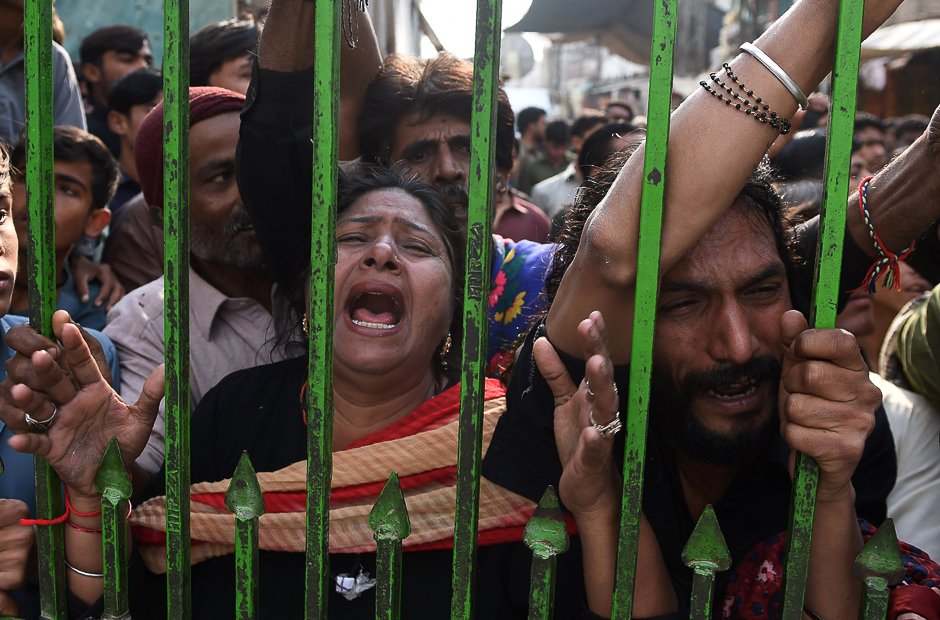 ---
The United Nations has condemned the terrorist attack at Lal Shahbaz Qalandar's shrine which killed at least 80 people on Thursday.

"We condemn the terrorist attack on worshippers at a Sufi shrine in Sehwan," Deputy Spokesperson for the UN Secretary-General Farhan Haq said in a statement.


Statement on terrorist attack in #Pakistan https://t.co/31lFr8yC6T

— UN Spokesperson (@UN_Spokesperson) February 16, 2017


At least 80 people were killed and over 200 injured when a suicide bomber struck in the midst of devotees at the shrine of Lal Shahbaz Qalandar in Sehwan, some 200 kilometres northeast of Karachi. The deadly attack was reminiscent of a near-identical bombing at Dargah Shah Noorani in Khuzdar District, Balochistan last November.

72 dead as suicide bomber strikes inside Lal Shahbaz Qalandar shrine in Sehwan

The United Nations has also extended its condolence to the families of victims of one of the deadliest terrorist attacks in the country's history.

"We extend our condolences to the families of the victims and to the government and people of Pakistan and wish a speedy recovery to the injured. We call for the perpetrators of this attack to be brought to justices swiftly," the UN's statement read.

Pakistan has seen a dramatic improvement in security in the past two years, but multiple attacks this week have taken place in all four provinces. The assaults underscore Pakistan's struggle to stamp out extremism, which was stepped up after the country's deadliest ever attack, a TTP assault on Army Public School in Peshawar in 2014 which left more than 150 people dead — mostly children.

PM pledges no let-up in terror fight

The international organisation further said it supports the government in the fight against the menace of terrorism wreaking havoc in the country.

"The United Nations supports the Government of Pakistan in its fight against terrorism in full respect of international and human rights norms," read the statement.

Meanwhile, Pakistan's closest ally China also condemned the deadly attack at the Sufi shrine saying the country opposes any form of terrorism.


MOFA: China condemns deadly suicide blast in #Pakistan, opposes any form of terrorism pic.twitter.com/41nnAYx8Q9

— CGTN (@CGTNOfficial) February 17, 2017