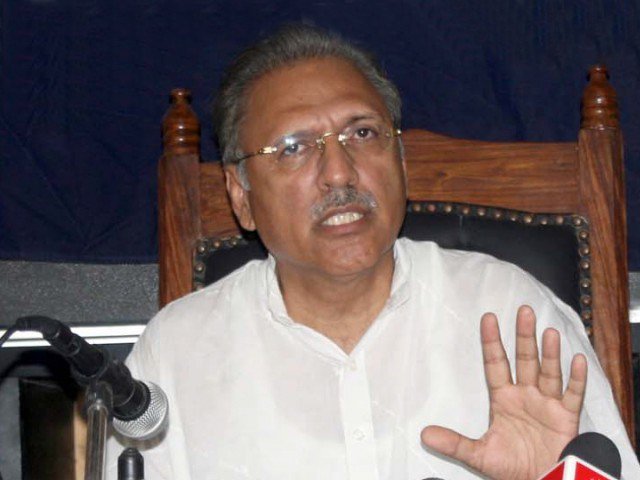 ---
ISLAMABAD: The Pakistan Tehreek-e-Insaf's (PTI) electoral reforms committee on Thursday reviewed three different interim reports compiled by its sub committees to further fine-tune The Election Bill, 2017.

On December 20 last year, the government tabled 149-page 'The Election Bill, 2017' in the National Assembly and asked all stakeholders to suggest proposals for improving it.

The parliamentary committee on electoral reforms, formed by the government after PTI's 2014 Islamabad sit-in, drafted this bill after deliberations that lasted more than two years.

However, the PTI expressed some reservations over the proposed bill and constituted three different sub committees to prepare different reports on various issues including voting by overseas Pakistanis, electronic voting system and prevailing electoral laws.

PTI founding member joins PML-N

Talking to media after the meeting, PTI leader Dr Arif Alvi – who also represents his party in Parliamentary Committee on Electoral Reforms (PCER) – said if the government continued to ignore the PTI demands, then the party would be left with no option but to propose its own electoral reforms.

"The PTI has remained part of consultation held during some 70 meetings of the parliamentary committee, except when the PTI was boycotting parliament. It was a collective effort of all stakeholders but the PTI believes it still requires drastic improvements," Alvi said.

Talking about the overall performance and progress of the committee, Alvi said a sub-committee headed by Law Minister Zahid Hamid of the Parliamentary Committee on Electoral Reforms had finalised an interim report, which is submitted to the main committee.

"The sub-committee has unified some nine different electoral laws and ordinances and prepared an interim report. It was sent to Parliamentary Committee on Electoral Reforms with a decision that the report will be reviewed line-by-line and word-by-word before it is presented to Parliament. But it's not happening for some obvious reasons," he claimed.

Alvi said the PTI had so far compiled some 100 proposed amendments to The Election Bill 2017 and this process was still ongoing. "We will suggest these amendments to the bill. If they are declined by the government, then the party would come up with its own reforms package," he added.

ECP summons Imran Khan, Hamza Shahbaz

He said government was deliberately avoiding ensuring electronic voting and biometric verification of voters for 2018 general elections – a practice in vogue in India since 1988.

"Firstly, they delayed in releasing necessary funds to purchase electronic voting machines for testing purposes and now when budget is released they are not utilising it," he claimed. He said the Supreme Court of Pakistan had clear directions regarding electoral reforms but government was avoiding it.

"The PTI will hinder government's effort to hold elections under the prevailing electoral system, which is flawed and corrupt," the PTI Secretary-General Jehangir Khan Tareen, who chaired the meeting, was quoted as saying in a statement.

Published in The Express Tribune, February 17th, 2017.
COMMENTS
Comments are moderated and generally will be posted if they are on-topic and not abusive.
For more information, please see our Comments FAQ