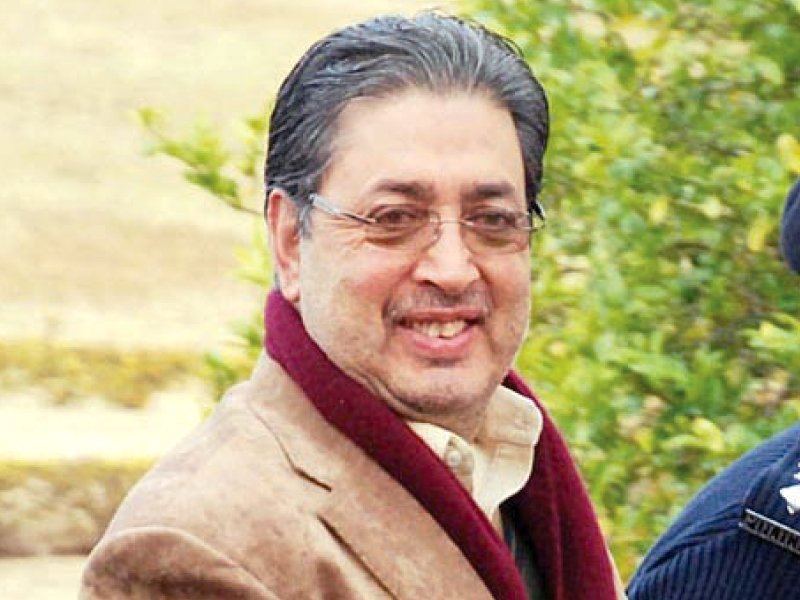 ---
GILGIT: The Public Accounts Committee (PAC) in Gilgit-Baltistan has recommended that the government recover Rs8 million from the region's former chief minister Mehdi Shah. The funds had allegedly been misappropriated during this tenure.

The recommendations came during a meeting of the PAC's sub-committee, chaired by lawmaker Muhammad Shafi, in Gilgit on Thursday.

"The meeting reviewed finances for the year 2011-12 and found irregularities," an insider aware of the deliberations in the meeting said.

"The committee may look into the remaining tenure Shah spent as chief minister."

Shah had been sworn in as chief minister in 2010 for five years. His tenure ended in December 2015. He allegedly spent the money on building extra accommodation for himself in Islamabad and Skardu.

"The former chief minister had an office in Gilgit and Islamabad," said an insider.

"But he charged for his house in Skardu besides hiring another house in a posh area of Islamabad even though he was using rooms in the G-B House."

Shah, who was a resident of Skardu, had declared his house as sub-office and reportedly received a handsome amount from the government coffers as rent. Later, while speaking to reporters after the committee's meeting, Shafi said they were deliberating means to recover the money.

'We will formally put our recommendations before the PAC for recovering the money," he said. The sub-committee was formed by PAC during its meeting in December to look into alleged embezzlement in education and the CM house. Shah's name also came under the scanner last year when it was revealed that he had entitled himself to a lifetime pension of Rs350,000 per month. The decision, approved by the G-B cabinet, was made in the last year of his term as chief minister.

Shah later claimed that the unusually high pension was granted by his cabinet members.

Published in The Express Tribune, February 17th, 2017.
COMMENTS
Comments are moderated and generally will be posted if they are on-topic and not abusive.
For more information, please see our Comments FAQ