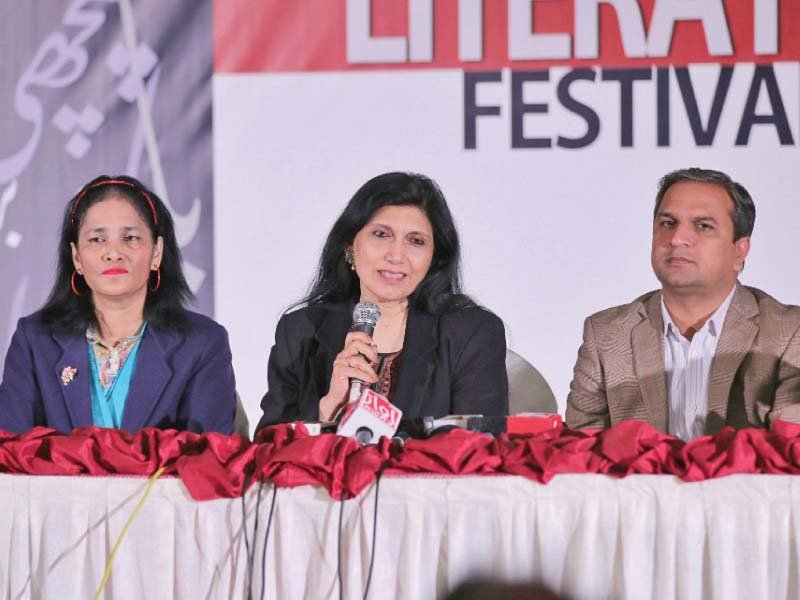 ---
ISLAMABAD: To mark the United Nations day on mother languages, the second literature festival celebrating diverse languages of Pakistan will be held at the Lok Virsa this weekend.

This year, the two-day festival would include multilingual poetry recitations, musical evening, discussions over various literary genres, launching of books written in several languages, screening of documentaries and films.

This was stated by the organisers during a press conference announcing the Mother Languages Literature Festival on Thursday.

Over 160 writers, intellectuals, critics, poets and artists from over 15 languages from all over the country are expected to discuss the diversity of Pakistani languages from historical perspective, the challenges they are facing in the wake of global media onslaught, technological development during the festival.

Organised by the Indus Cultural Forum (ICF), Lok Virsa and Strengthening Participatory Organisation (SPO) along with support from Foundation Open Society Institute (FOSI), Sindh government's Department for Culture, Tourism and Heritage and Society for Alternate Media and Research (SAMAR), this would be the second edition of the festival.

Languages and literature provide impressive medium of expression to common people and this festival brings together the 'people's writers', said Lok Virsa Executive Director Dr Fouzia Saeed.

"Lok Virsa is committed to the cause of promoting linguistic and cultural diversity of Pakistan," she said.

ICF Chairperson Niaz Nadeem said that the first festival held last year had gotten a warm response from across the country, hence this year's festival contains even bigger promise with better quality and content of sessions.

In addition to the sessions, Nadeem said they would also organise an exhibition of books written in Sindhi, Balochi, Pashtu, Brahvi, Seraiki, Punjabi and other languages and their translations in Urdu and English. SPO Chief Executive Naseer Memon said they believe linguistic diversity is a strength of Pakistan and promoting all languages and cultures would help forge stronger bond among various segments of the society.

He added that Pakistani languages possess treasure trove of literature and folklore and represents the cultural plurality of the country. This festival, he said, would provide a platform to the people from every corner of the country to share literary work being produced in their respective languages.

Two halls renovated

Two halls at the Lok Virsa Heritage Museum have been renovated and will be opened ahead of the festival.

According to Lok Virsa, the halls are named after two legendary folk singers, "Zarsanga" and "Mai Bhagi". The halls will also host sessions of Mother Language Festival.

Zarsanga, known as the Queen of Pashtun Folklore, is expected to participate in a small ceremony to inaugurate the halls.

Published in The Express Tribune, February 17th, 2017.
COMMENTS (1)
Comments are moderated and generally will be posted if they are on-topic and not abusive.
For more information, please see our Comments FAQ