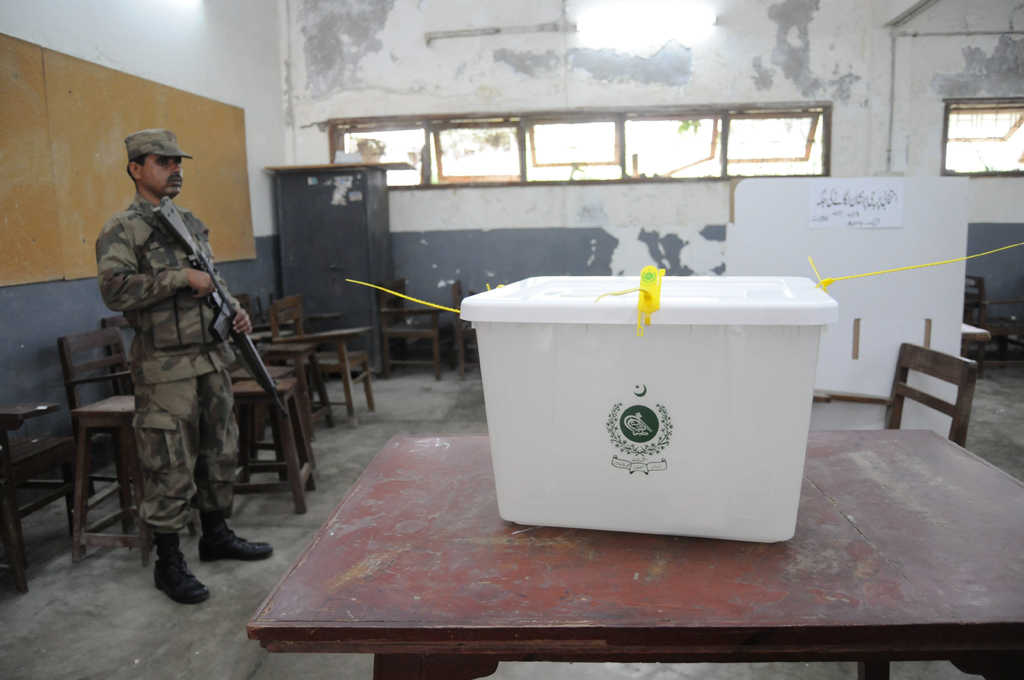 ---
LAHORE: Javed Sami from Teachers Alliance won the election of Punjab University's Academic Staff Association (ASA) for the position of president, while Iftikhar Ahmed Tarar won the seat of the general Secretary.

Polling for the ASA election 2017 was held on Thursday in which 736 faculty members cast their votes. The polling took place at the Institute of Education and Research, Waheed Shaheed Hall from 8am to 4pm.  According to the results of the polling, Javed Sami of the Teachers Alliance won the slot of president, while Iftikhar Ahmed Tarar won the seat of general secretary. Azhar Naeem of the Teachers Front was elected on the seat of treasurer.

Javed Sami secured 321 votes, while his rival from the Teachers Front, Sajid Rashid got 238 votes. For general secretary, the winning candidate, Iftikhar Ahmed Tarar got 297 votes while Teachers Front's Mahboob Hussain secured 290 votes. The candidates for Academic Alliance secured 111 and 79 votes for president and General Secretary respectively.

A dispute over the vote count between the Teachers Alliance and Teachers Front halted the counting process temporarily; however, the counting resumed after negotiations between the two teachers' groups.

This year, three groups of teachers participated in the elections including Teachers Front lead by Prof Dr Sajid Rashid Ahmad, Teachers Alliance led by Javed Sami and Academic Alliance led by Dr Bushra Rahman. Out of 736 registered voters, 70 professors, 60 associate professors, 370 assistant professors and 236 lecturers have cast their votes.

The duty of the election commissioner was performed by Zoology Department Chairman Prof Dr Javed Iqbal Qazi. All three groups carried their election campaign thorough out the Punjab University actively in the past one week.

The campaign ended at the annual dinner held at the University Club on Wednesday. A large number of teachers participated in the annual dinner. The ASA body consists of 14 elected members including one president, two vice presidents, one general secretary, one joint secretary, one treasurer and eight executive members.

The vice chancellor of the Punjab University had announced to remain impartial in the election process therefore all three groups had the liberty to contest election without any support from the administration.

Published in The Express Tribune, February 17th, 2017.
COMMENTS
Comments are moderated and generally will be posted if they are on-topic and not abusive.
For more information, please see our Comments FAQ