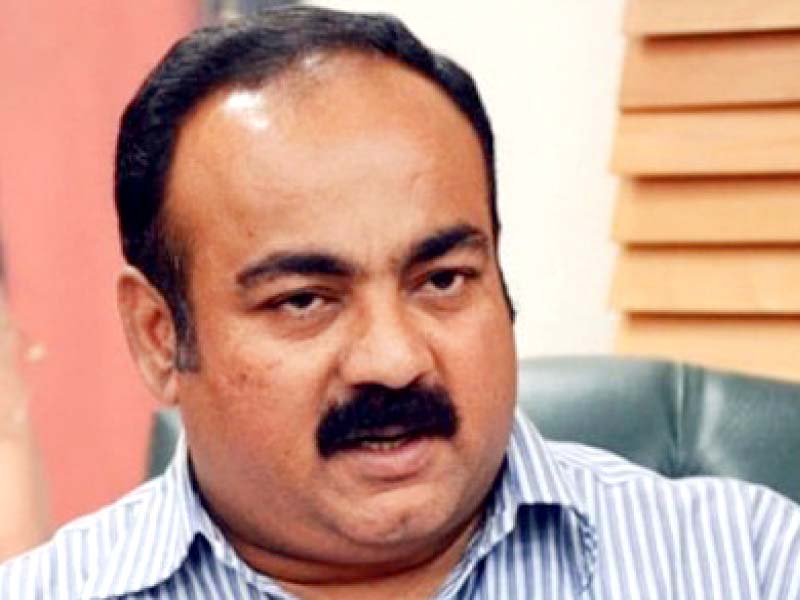 ---
HYDERABAD: In an attempt to check the ongoing desertion of its former workers to Pak Sarzameen Party (PSP), Muttahida Qaumi Movement (MQM)-Pakistan will organise a public meeting in Hyderabad today.

The opposition leader in Sindh Assembly, Khawaja Izharul Hassan, has said the MQM will not give away its mandate to any party on a silver platter. "The dream of some groups that think they will do China-cutting in the MQM to become political parties will never materialise," said Hassan while addressing a press conference in Hyderabad on Thursday.

Karachi will remain MQM's stronghold, says Sattar

"MQM was one and will remain one," he vowed. MQM-Pakistan will hold its first public meeting in Hyderabad on February 17 since its dissociation with founding leader Altaf Hussain and replacing him with Dr Farooq Sattar. The event will take place in the historic Pucca Qila.

The fort, a densely populated area, remained a stronghold of MQM for many decades until PSP made inroads by gathering thousands of people in its maiden public meeting in Hyderabad on December 23 last year.

"... but I guarantee that after our meeting in Pucca Qila, a large number of people will not go to the other side [a reference to PSP]," said Hassan. "Some people have hastened to join them [PSP] though."

He acknowledged that the party's public meeting on Friday may not be as huge as those which were addressed by Altaf. "Even if we can't break the past record, this meeting will be the second biggest. Our public meeting is happening despite limited resources. We have taken some loans. Some payment will be made in instalments. Our [financial] condition is bad."

PSP meeting: 'December 23 public gathering to unite all Pakistanis'

Hassan said in the upcoming general elections his party will contest from all parts of Sindh. In rural Sindh, MQM will support independent candidates. Hassan asserted that the mandate in urban Sindh will remain with the MQM like in the past eight elections.

The MQM leader also criticised the provincial bureaucracy regarding the recent restoration of Hyderabad Municipal Corporation's anti-encroachment official who was removed by Mayor Syed Tayyab Hussain.

At a press conference in Hyderabad on Wednesday, MQM-Pakistan leader Faisal Subzwari had warned that his party will not accept the census if it is rigged. He claimed that a conspiracy is underway to show a decreased urban population in the census.

Published in The Express Tribune, February 17th, 2017.