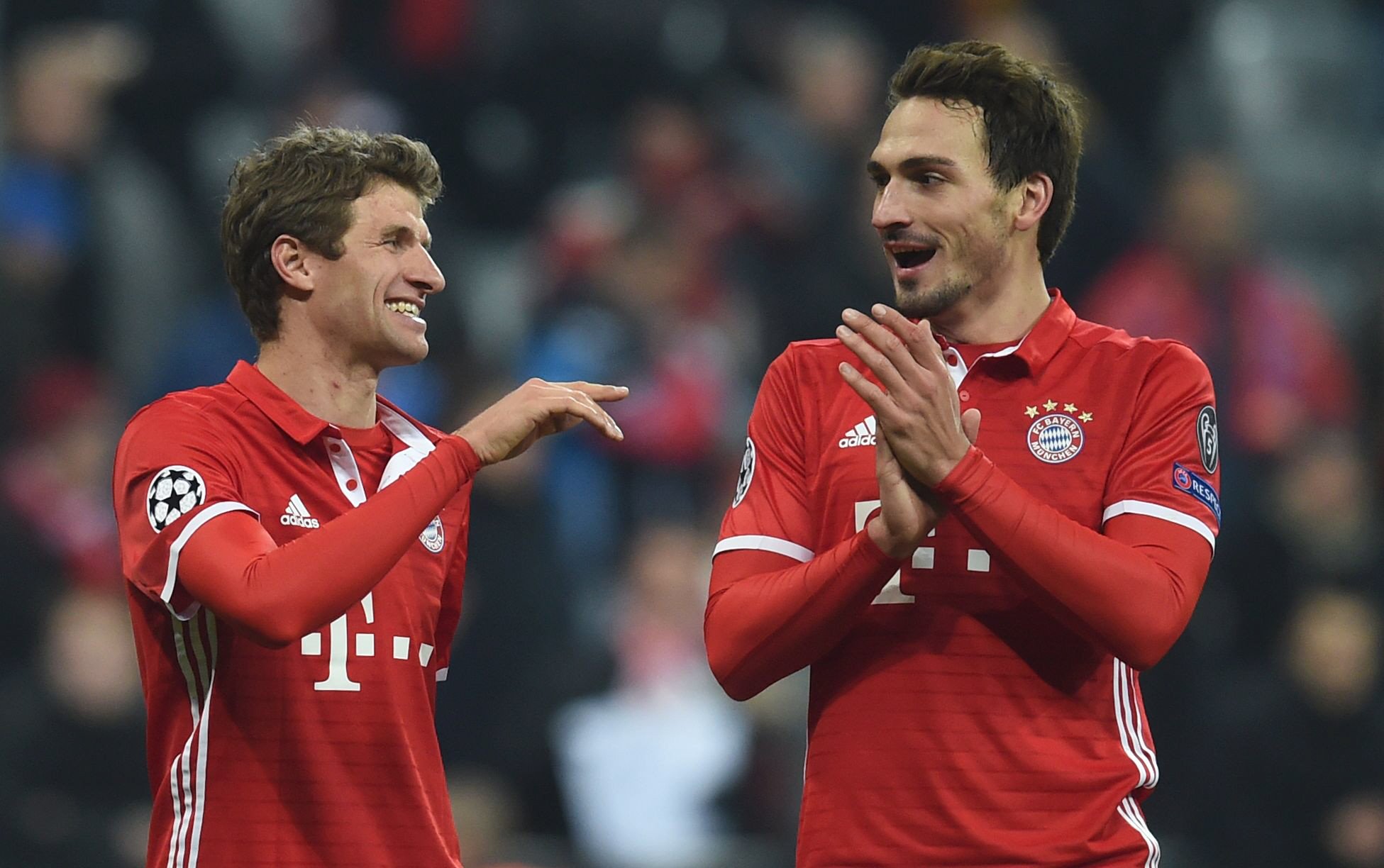 ---
MUNICH: Premier League side Arsenal were demolished 5-1  by German giants in their Champions League round-of-16 first-leg clash, all but condemning Arsene Wenger's men to a seventh consecutive loss at the first knockout hurdle of Europe's biggest club competition.

And this how Twitter reacted to the hammering that took place at the Allianz Arena late on Wednesday:


It's taken Wenger a while, but he's finally got his team playing like Barcelona in Europe. #BAYARS

— FootballJOE (@FootballJOE) February 15, 2017
Arsenal have completely disintegrated. An utter shambles and rudderless after koscielny went off.

— Gary Lineker 💙💛 (@GaryLineker) February 15, 2017
Wenger urges Arsenal to keep title belief
No change there but they may now realise that I was right all along. Arsenal are soft and have been for a long time. https://t.co/4jNEY5yRZQ

— Michael Owen (@themichaelowen) February 15, 2017


https://twitter.com/IanWright0/status/831972381463891968


Why the need to use the ******
😂😂😂😂😂😂😂😂 well at least we can concentrate on finishing 4th in the league.. although that's in doubt.. https://t.co/mnHgDjgB4x

— Ian Poulter (@IanJamesPoulter) February 15, 2017
Wenger demands more FA Cup success
If I could left those 100lbs dumbbells i would throw them thru that TV... but I'm only strong enough to lift a digestive biscuit. @Arsenal 😡 pic.twitter.com/mLOVFPlA74

— Ian Poulter (@IanJamesPoulter) February 15, 2017
Great lads bad result. At least the hotpot was good!! #championssofa #UCL #FCBvAFC #ad @sonyxperiagb

— Andrew Flintoff (@flintoff11) February 15, 2017
COMMENTS
Comments are moderated and generally will be posted if they are on-topic and not abusive.
For more information, please see our Comments FAQ