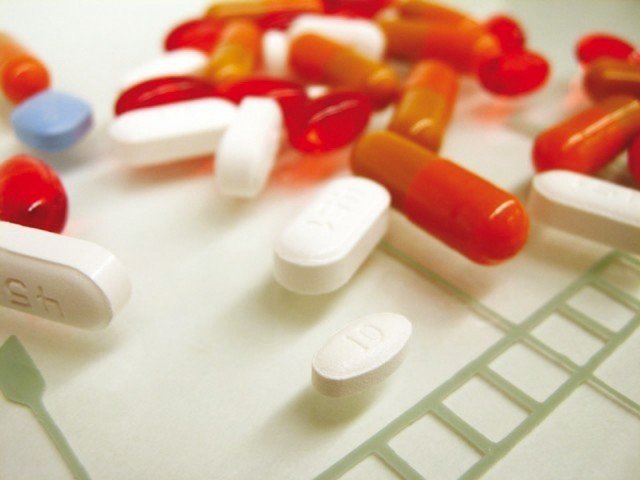 ---
RAWALPINDI: A shutter down strike by chemists and drug store owners continued in the garrison city for a third consecutive day.

Meanwhile, members of civil society and workers of Pakistan Tehreek -e-Insaf (PTI) staged a protest outside Rawalpindi Press Club against the strike.

All medical stores in the city remained closed on Wednesday as well. Stores located near three allied hospitals and two military hospitals in the city also remained closed creating problems for patients and their attendants. Protestors from the associations of drug manufacturers, distributors, and sellers, though, remained confined to their two protest camps on Mall Road and Bohar Bazaar.

The protesting chemists however vowed to continue their protest as long as the provincial government did not take back the amendments in the law.

Meanwhile, members of civil society and workers of the PTI Rawalpindi held a protest demonstration and chanted slogans against the protesting druggists and chemists for creating problems for the public. They also criticised the Punjab government for not handling the protests adequately.

The protestors outside the press club accused the government of being hand in glove with druggists in creating problems for the patients and the common man.

They said that their protest would grow if the government and the protesting druggists failed to resolve their differences and reopen medical stores on Thursday.

Meanwhile, Malik Arshad Awan - district president of All Pakistan Chemist and Druggist Association – told The Express Tribune that he along with other representatives of chemists were in Lahore for negotiations with Punjab Law Minister Rana Sanaullah.

Published in The Express Tribune, February 16th, 2017.
COMMENTS
Comments are moderated and generally will be posted if they are on-topic and not abusive.
For more information, please see our Comments FAQ