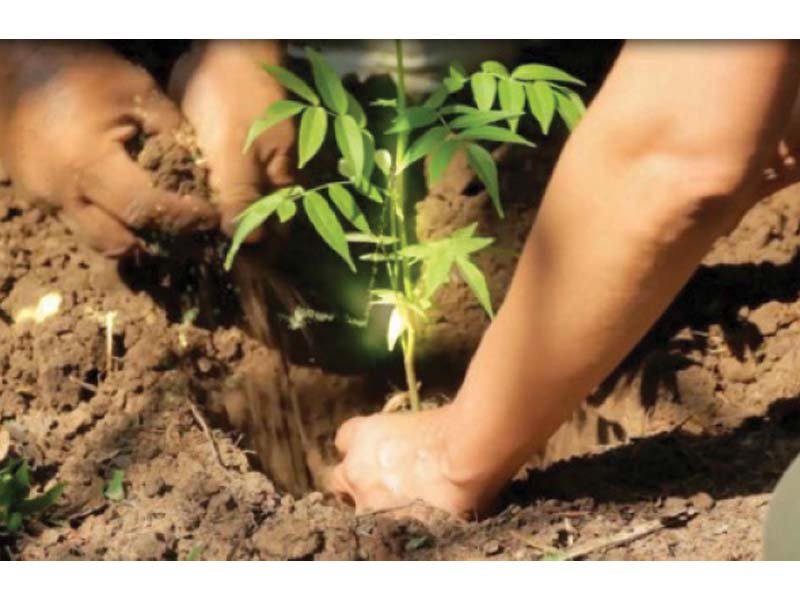 ---
BAHAWALPUR: Tree cutting is a crime and cases should be registered against the offenders. Strict action against tree cutters is the need of the hour.

This was said by Bahawalpur Deputy Commissioner Rana Muhammad Saleem Afzal while chairing a meeting on Wednesday. He said Spring Tree Plantation campaign in the district will commence in the last week of February in which 400,000 plants will be planted.

He directed the forest department to achieve 100% targets during the campaign. He said trees clean the atmosphere and provide a healthy environment to the people.

The meeting was attended by Additional Deputy Commissioner General Aftab Pirzada, Finance and Planning Deputy Commissioner Shahid Majeed and other officials.

Afzal said, "Planting a plant sapling is not enough. Its continuous care and watering is needed." He added flowers should be planted on all the entry points of Bahawalpur in order to enhance the beauty of the city.

He directed the officials to take positive steps to make the plantation campaign successful in their respective areas while civil society activists should also be included in the drive.

On the occasion, the DC expressed satisfaction over Parks and Horticulture Authority's performance and said, "This year PHA will plant six times more plants in Bahawalpur than last year."

He pointed out saplings should be planted in basic health units, rural health centres and schools while awareness should be created among students regarding importance and benefit of plants.

Meanwhile, Divisional Forest Officer Tajamul Hussain said this year during the plantation campaign, forest department will plant 140,000 saplings, other government departments 35,000 saplings, defense department will plant 35,000 and 90,000 plant's will be planted on government land.

He said the forest department had established nine sale points I the city where different kinds of  plants will be available.

Published in The Express Tribune, February 16th, 2017.