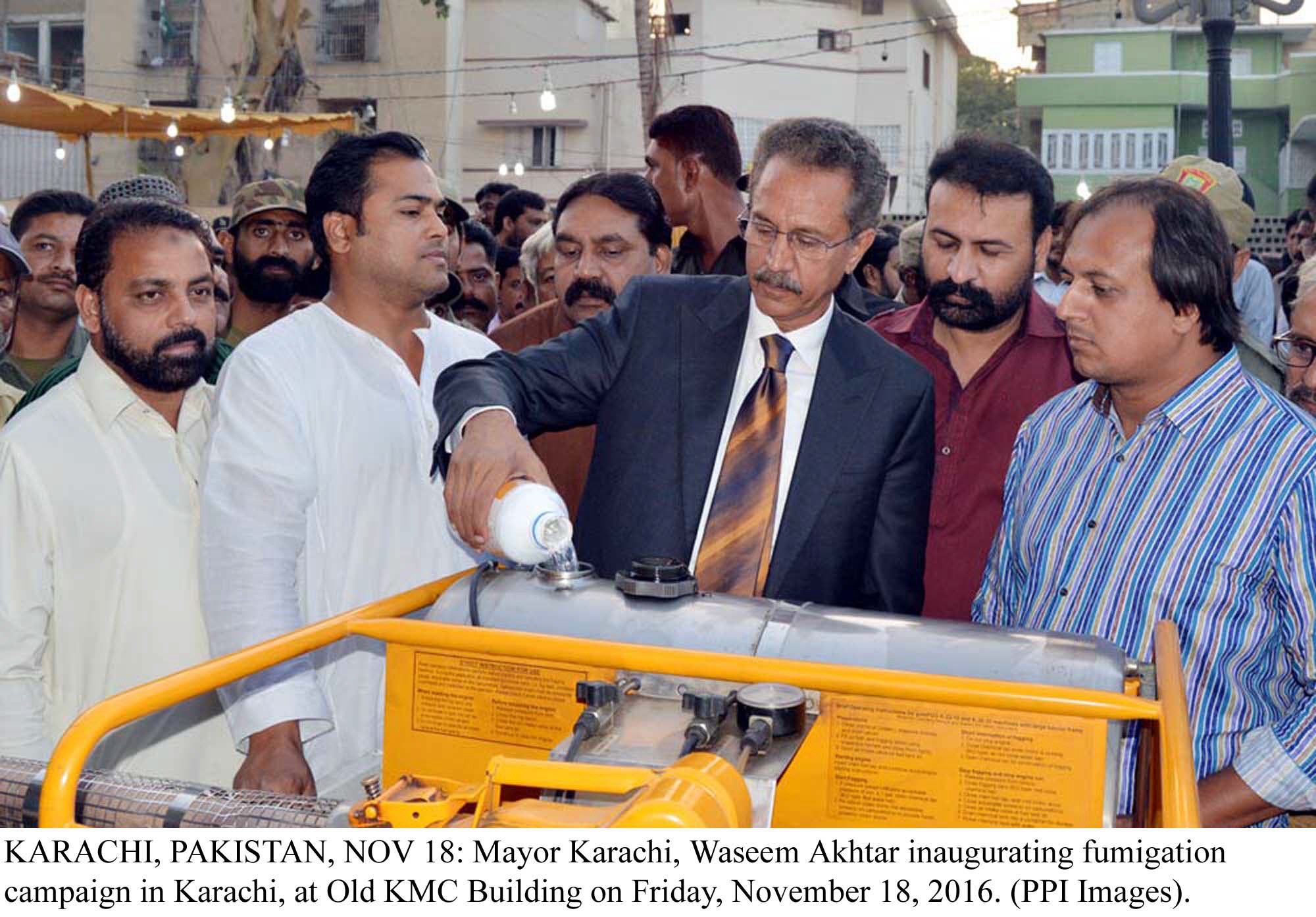 ---
KARACHI: To promote alternative energy options, build climate resilience, aim to conserve nature and ecological processes and ensure sustainable use of natural resources in the city, the World Wide Fund (WWF)-Pakistan signed a memorandum of understanding (MoU) on Wednesday with the Karachi Metropolitan Corporation (KMC).

Karachi mayor Wasim Akhtar and regional head of WWF-P for Sindh and Balochistan, Ali Dehlavi, signed the MoU where Akhtar expressed his full support to WWF-P in making Karachi a climate resilient city.

Road to progress: Mayor announces nine schemes for District Central

Under the MoU, KMC will support WWF-P in registering Karachi for the Earth Hour City Challenge and assist in conducting an awareness campaign on energy conservation while WWF-P will provide technical support and facilitate in energy conservation programmes and energy efficiency campaigns.

In addition, the organisation will provide guidance for policy development and implementation for environmental conservation initiatives in Karachi.

In the past, municipal bodies have never focused on projects that help sustain the ecosystem of the region, said Akhtar.

"Since controlling pollution in the city was never a focus, we have to take this challenge as our priority," he asserted, adding that KMC will also coordinate with WWF-P as their experience and knowledge will help us in making the city climate resilient.

There are things that we can do, said Akhtar, pointing out that we can work on awareness campaigns, large-scale plantation drives and the revival of the ecosystem of our coastal areas.

100-day plan: JI pledges to support mayor in his bid to revive Karachi

Another point raised by Akhtar was that of the migratory birds. "Various types of these birds come from as far as Siberia but the treatment they receive is inhumane as thousands of them are hunted every year," said Akhtar, sharing that he will urge the provincial and federal governments to completely ban their hunting across the country.

"We will fully cooperate with WWF for protection of our marine life and to deal with the challenges of climate change in our region," he said.

Meanwhile, Dehlavi said that conventional energy resources are diminishing at a fast pace due to the high industrial demand and an increasing population in the country.

Published in The Express Tribune, February 16th, 2017.
COMMENTS
Comments are moderated and generally will be posted if they are on-topic and not abusive.
For more information, please see our Comments FAQ