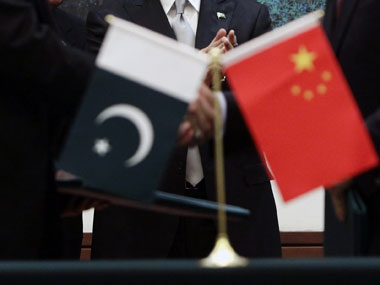 ---
LAHORE: A 20-member Chinese delegation from Beijing visited the Lahore Chamber of Commerce & Industry (LCCI) and expressed interest in bio-technology, textile, agriculture, renewable energy and infrastructure sectors of Pakistan and hoped to set up joint ventures with their Pakistani counterparts.

Members of the delegation also had business-to-business (B2B) meetings with their Pakistani counterparts. They said that joint ventures in different sectors of the economy could be equally beneficial for businessmen of both countries.

Speaking on the occasion, LCCI acting president Nasir Hameed Khan said that the visit of the delegation and B2B meetings will help the Chinese explore trade and investment opportunities.

Karachi circular railway: Chinese delegation keen on investment

He said that the persistent increase in the frequency of trade delegations from China shows their interest in developing trade relations.

He said Chinese entrepreneurs from important sectors of the economy like vehicle manufacturing, energy-efficient construction, infrastructure development and fishery development could start joint ventures with their Pakistani counterparts.

Khan said that Pakistan is trying its level best to facilitate foreign investors and has ensured that transfer of their funds and profit is easily carried out.

China says willing to promote CPEC with Pakistan

"At present, all the major chambers of Pakistan are busy in building relations with foreign investors," said Khan.

"The provincial governments along with the federal governments are taking all possible steps to increase foreign investment in the country. In this situation, Chinese companies can benefit the most by liaising with local chambers."

ICCI visit

The Chinese delegation led by International Green Economy Association of China Chairman Deng Jihai also visited the Islamabad Chamber of Commerce and Industry (ICCI).

During the visit, Jihai said that his association has already brought three delegations to Pakistan and the purpose of such visits was to study Pakistan's market and explore opportunities for investment in CPEC projects.

Chinese firms eye Pakistan amid Beijing's 'Silk Road' splurge

He said the CPEC summit would be held in May this year and would present a report of their visits to Pakistan.

ICCI President Khalid Iqbal Malik said CPEC has put both countries on a path of long-term partnership and added that Pakistan's private sector was keen to enter into joint ventures with Chinese counterparts.
COMMENTS
Comments are moderated and generally will be posted if they are on-topic and not abusive.
For more information, please see our Comments FAQ