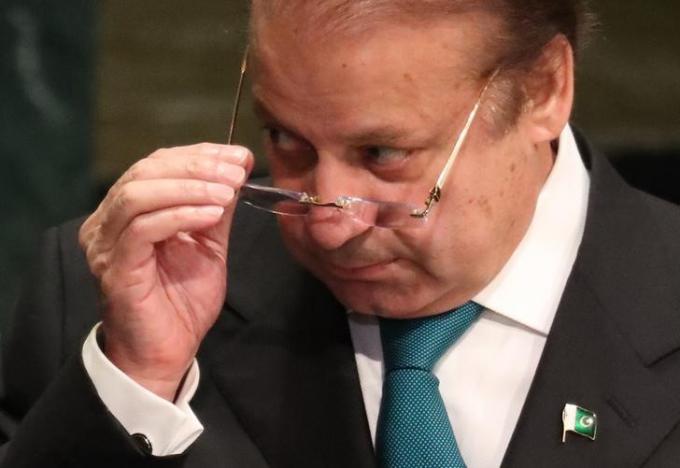 ---
ISLAMABAD: Prime Minister Nawaz Sharif on Wednesday chaired a high-level meeting to review the internal security situation after multiple terrorist attacks rocked the country.

Barely two days after the Taliban-claimed suicide bomb in Lahore which killed more than a dozen people, more suicide attacks took place on Wednesday, this time in Khyber-Pakhtunkhwa, unnerving and shaking people.

In a pithy communiqué issued after the huddle, the media wing of the PM Office said, "The meeting reiterated the national resolve of complete physical and ideological annihilation of terrorism and extremism."

At least 13 killed, several injured in Lahore blast

The meeting was held at the Prime Minister House and attended by Chief of Army Staff Gen Qamar Javed Bajwa, Federal Minister for Finance Senator Ishaq Dar, Federal Minister for Interior Chaudhry Nisar Ali Khan, National Security Adviser Gen (retd) Nasser Khan Janjua, and DG (counterterrorism) ISI and IB.

The speed with which terrorists struck targets in Lahore and Peshawar apparently caught the country's counterterrorism officials by surprise.

Wednesday's security huddle condemned the recent terror attacks in Lahore, Mohmand Agency, Peshawar, and Quetta and paid homage to the great national heroes who laid down their lives for securing a peaceful future for Pakistan.

"The gains of operations executed by the military, civil armed forces and the police will not be lost and the state would ensure that terrorists do not resurge, at any cost," it was agreed during the meeting.

"The armed forces, police and other civilian law-enforcement agencies, and people at large have rendered unrivalled sacrifices in this war against terrorism. The narrative of terror has failed to prevail and the narrative of peace, stability and prosperity has taken over."

Lahore blast: what does it mean for the PSL final?

The meeting reinforced that the overall situation in the country has improved – including in Fata, Balochistan, and Karachi, "as a result of the state's offensive against terrorists and miscreants".

The meeting resolved that "terrorism emanating within the country or executed and harboured from outside the country will be eliminated and those posing threat to peace and security of the country will be liquidated by the might of the state".