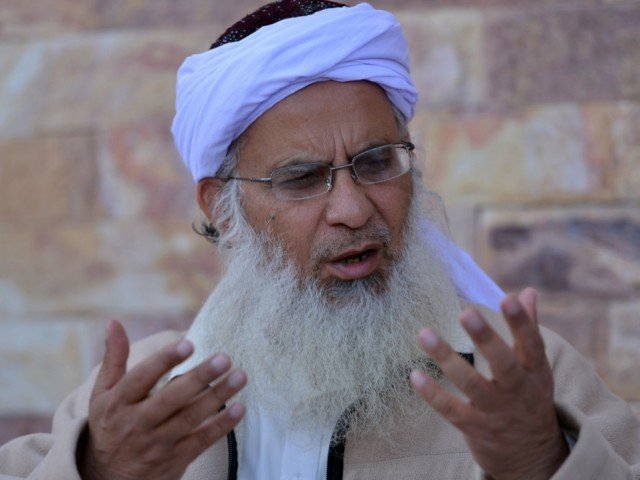 ---
ISLAMABAD: A day after the Jamaatul Ahrar faction of the TTP said the Lahore attack was part of its 'Ghazi operations' likening it with the killing of Abdul Rashid Ghazi, the deputy imam of Lal Masjid, the mosque administration distanced itself from the group calling it anti-Islam and anti-state entity.

The blast that took place on Monday in Lahore killed over 10 people, including two senior police officials, and injuring more than 70 others.

Lahore attack: Defence analysts hold authorities responsible

The TTP Ahrar has said in a statement that the attack was part of its 'Ghazi operations', linking it with Abdul Rashid Ghazi, who was killed in the 2007 military raid on Lal Masjid.

The 'Shuhada Foundation,' which represents Lal Masjid and deals with the cases of the students killed in the bloody stand-off, strongly condemned Ahrar for naming its activities after Abdul Rashid Ghazi and dubbed the outfit anti-Islam and anti-state.

Hafiz Ehtesham Ahmad, spokesman for the foundation, said Ahrar has no relations with Islam and Pakistan and is "carrying out terrorist activities in Pakistan at the behest of the Indian agency RAW."

"The terrorism by the TTP Ahrar is not only destabilising Pakistan but is also defaming Islam and Jihad," he said in a statement.

He said Rashid Ghazi had "sacrificed his life for the supremacy of Islam and opposed oppression until his death.

"But Ahrar has unleashed worst kind of terrorism and has massacred innocent people in the name of Islam."

He said the TTP spokesman Mohammad Khorasani and the Ahrar leader Ehsanullah Ehsan had never been associated either with Lal Masjid or any of its institution.

Lahore attack would've been avoided by implementing NAP: Imran

The spokesman said the TTP Ahrar has not only showed disrespect to the sacred mission of Abdul Rashid Ghazi by killing innocent people but also hurt the feelings of Lal Masjid sympathisers."

Ehtesham urged the state institutions to take tough action against Ahrar and other anti-state groups and clear Pakistan of groups working at the behest of foreign agencies.

"Shuhada Foundation will fully support every action of the state agencies against anti-state elements," he said.

Published in The Express Tribune, February 15th, 2017.