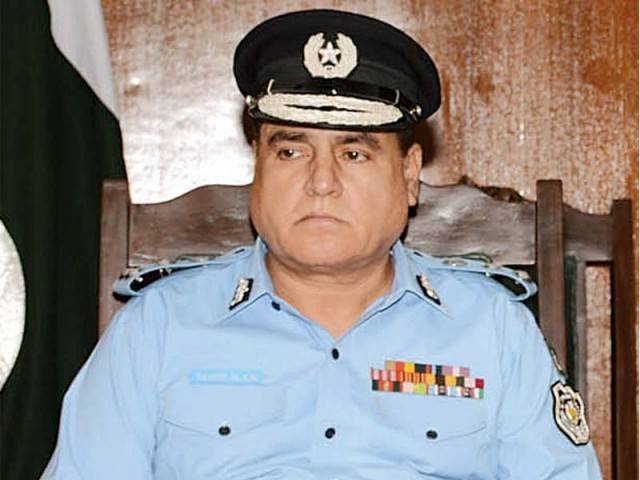 ---
ISLAMABAD: A former inspector general of the Islamabad Police has gone to court after the Gun and Country Club (GCC) revoked his honorary membership, which had been granted while he was still serving.

On Tuesday, he filed an appeal against an earlier decision by a civil court in the matter which ruled in favour of the club.

Tahir Alam Khan, was the capital's top cop from September 2014 till his retirement in January 2016, was awarded an honorary membership to the club in 2011. He continued enjoying his honorary membership even after his retirement till May 2016 when the club management told him that he was entitled to an honorary membership during the course of his service only.

The club management subsequently told Alam that if he wanted to continue enjoying facilities at the club, he would have to pay to convert his honorary membership into a permanent one.

However, Alam, challenged the club's decision in a civil court. He argued that when he was presented the membership, he had been told that it was permanent.

He filed a suit in the court of Civil Judge Mubashir Hasan claiming that he had been paying the club's charges of the club ever since he got its membership. He maintained that cancellation of his membership by the club's management was illegal.

The GCC management, however, contested the suit and maintained that Alam was only entitled to the perks of an honorary membership during the course of his service.

Earlier this month, the court ruled in favour of the club, dismissing Alam's plea.

Alam, on Tuesday filed another suit in the court of Additional District and Sessions Judge Pervaizul Qadir Memon, urging the court to suspend the earlier order of the civil court and restrain GCC management from cancelling his membership.

"It is prayed that the operation of impugned order dated February 6, 2017, be suspended and respondents may kindly be restrained from creating any obstacle or restricting appellant from utilising the club facilities and services till final disposal of the instant petition," he maintained in the appeal.

The court, however, did not issue a stay on Tuesday. Instead it has issued a notice to the club and sought their reply at the next hearing of the case, scheduled to be held on February 18.

Meanwhile, GCC Secretary Athar Rauf told The Express Tribune that the club had revoked all honorary memberships which had been awarded by the previous management.

"Currently, there is not a single honorary member of the club," Bhatti said.

He added that membership fee for an ordinary citizen was Rs600,000 and Rs300,000 for federal government employees serving in grade 18 and above.

Published in The Express Tribune, February 15th, 2017.
COMMENTS
Comments are moderated and generally will be posted if they are on-topic and not abusive.
For more information, please see our Comments FAQ