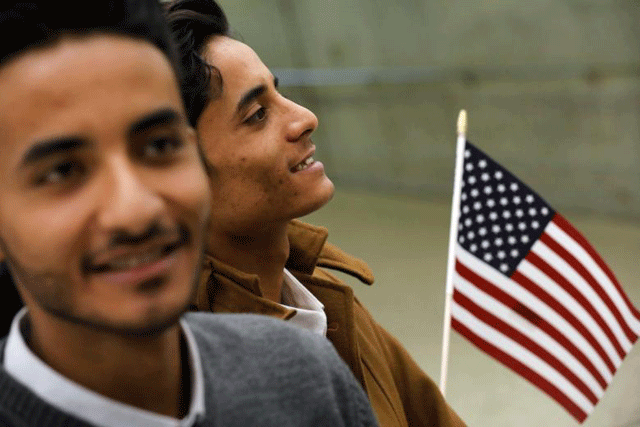 ---
SEATTLE/SAN FRANCISCO: A US federal judge on Monday rejected a Justice Department request to suspend Seattle courtroom proceedings over President Donald Trump's temporary ban on travel from seven Muslim-majority countries until an appeals court has fully reviewed it.

The US Justice Department had argued that the 9th US Circuit Court of Appeals should review the nationwide suspension of Trump's order before more proceedings take place, including potential discovery into the president's motives for the action.

Trump's January 27 order, which he called a national security measure meant to head off attacks by terrorists, barred people from Iran, Iraq, Libya, Somalia, Sudan, Syria and Yemen from entering for 90 days and all refugees for 120 days, except refugees from Syria, who were banned indefinitely.

With Trump travel ban still blocked, travelers head to US

US District Judge James Robart in Seattle suspended Trump's entire order across the country on Febuary 3 after its legality was challenged by Washington state, eliciting a barrage of angry Twitter messages from Trump against the judge and the court system.

That ruling was upheld by the 9th Circuit in San Francisco last week, raising questions about Trump's next step.

At a Seattle court hearing on Monday, Robart said he saw no reason to slow down the case, adding that he was "surprised" the Justice Department would seek a delay given Trump's tweets over the 9th Circuit ruling. Robart ordered both sides to prepare to move forward.

Separately, a Virginia federal judge on Monday issued a preliminary injunction against portions of Trump's order that dealt with visa holders. That has no immediate effect as Trump's ban has already been suspended by Robart's February 3 ruling.

Trump administration defends 'lawful' travel ban

Virginia Attorney General Mark Herring in a Monday night conference call with reporters described the order as "unlawful, unconstitutional, and un-American," and said it was conceived in "religious bigotry".

Following the 9th Circuit's decision, Trump announced the possibility of a "brand new order" that could be issued as soon as this week. Trump gave no details of any new ban he is considering.

He might rewrite the original order to explicitly exclude green card holders, or permanent residents, a congressional aide familiar with the matter, who asked not to be identified, said last week.

Neither side discussed any new executive order at the Monday court hearing. White House press secretary Sean Spicer told reporters the administration would "maintain all options" regarding the legal strategy, including another order.

An unidentified judge on the 9th Circuit on Friday requested that the court's 25 full-time judges vote on whether the temporary block of Trump's travel ban should be reheard before an 11-judge panel, known as en banc review. The 9th Circuit asked both sides to file briefs by Thursday.

The Justice Department did not say on Monday what position it would take on the 9th Circuit's en banc decision, or whether it would ultimately appeal the suspension to the Supreme Court.

In a court filing on Monday, Washington's attorney general said a Seattle judge should immediately allow discovery into the merits of its case.

"We would oppose discovery," Justice Department attorney Michelle Bennett said at the hearing, which was conducted on a teleconference played aloud in Robart's courtroom in Seattle.

In ruling from the bench, Robart did not make clear what the next steps in Seattle would be.