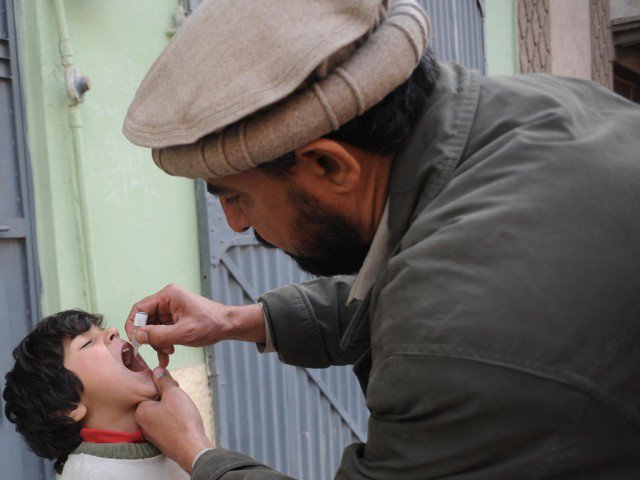 ---
PESHAWAR: Donors have spent Rs253 million in countering propaganda against polio immunisation drives, handing hefty sums to religious support persons (RSPs) and religious scholars, officials involved in polio eradication campaigns told The Express Tribune on Monday.

The international community, they said, is focusing on Pakistan and Afghanistan since the polio virus exists only in these two neighbouring countries.

In all, they said, donor agencies spent Rs2.4 billion to rid Pakistan and Afghanistan of the virus last year.

Crippling virus: State of polio in Sindh is painful, laments CM

"RSPs and religious scholars proved to be crucial for countering misinformation (against the anti-polio campaigns) … Earlier, most people either believed that the anti-polio vaccine was some sort of Western ruse against Muslim virility, or it was specifically targeted against Pakistan," the official said.

According to him, it was really important to counter this propaganda since the number of polio-virus cases exceeded the 300-mark by the end of 2014.

"We had to go for it and it proved a success as refusal cases sharply dropped [after that]," he said.

The official, who requested anonymity since he was not entitled to speak to media persons, stated that a large number of religious persons offered to help counter the propaganda against polio vaccination.

"We were paying for it … Initially, it was difficult for us to refuse anyone because it could have caused problems for us … This is why we did not set any selection criteria but later things were streamlined," he said.

At least 900 religious support persons, including 62 scholars, were selected from across the country, he said.

Preventable diseases: 'Synergy needed for polio eradication'

"We pay Rs10,000 a month to at least 840 religious support persons and Rs25,000 per month to 62 religious scholars," the official confirmed.

RSPs, according to him, were not only involved in countering the propaganda against polio vaccination, but were also effectively referring tuberculosis, tetanus (vaccination course specifically for pregnant women), acute-flaccid paralysis cases besides highlighting the importance of cleanliness in their sermons.

An official of a donor agency agreed with the assertions and said that as many as 525 RSPs and 28 religious scholars were involved in the programme from Khyber-Pakhtunkhwa (K-P) since February 2015.

"It took almost two years … Donors have (since) spent more than Rs253 million for this cause … We are (now) close to achieving our target," the official, who also requested anonymity, said.

Published in The Express Tribune, February 14th, 2017.
COMMENTS
Comments are moderated and generally will be posted if they are on-topic and not abusive.
For more information, please see our Comments FAQ