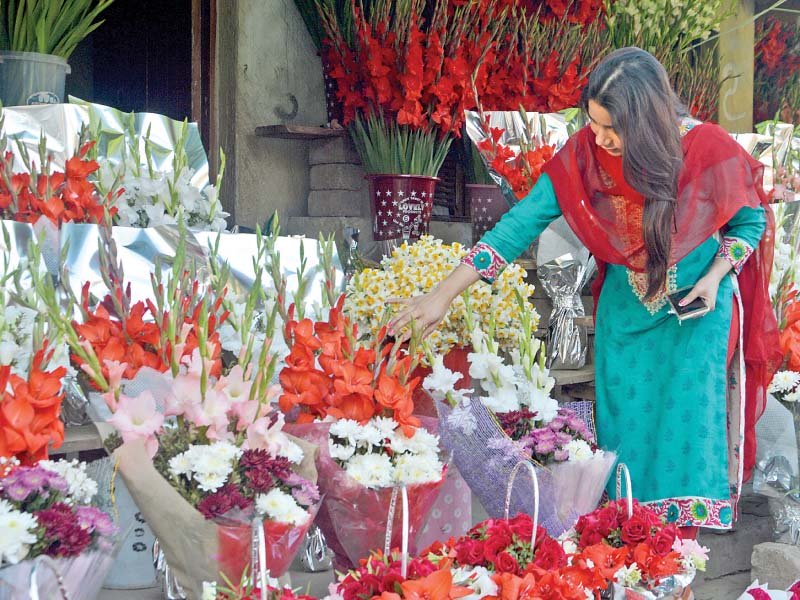 ---
ISLAMABAD: As the Islamabad High Court issued an order banning activities related to Valentine  Day in public places -- followed by a similar notification from the district administration, some vendors in the capital reported that their business had slowed.

However, others said that it did not impact them at all.

Shopkeepers at the F-6 flower market said that unlike last year, they had received fewer bookings this year.

"Usually, all my stock is booked well in advance before Valentine's Day. But this year I have not secured a single booking," said Ibrahim, a shopkeeper.

His disposition was echoed by some of his colleagues in the market who said that their sales usually go up when the media highlights the day.

However, as Ibrahim pointed out, the high court had also barred the media from showcasing Valentine's Day. Hence, he anticipated a slower turnover of his flower stock this time round.

Other shopkeepers and stallholders in the market too sat waiting for customers, echoing Ibrahim's concerns.

Many children were also seen selling heart-shaped balloons in Super Market. However, they reported healthy business with a steady flow of customers.

"The price of a balloon is Rs150 but most people purchase it for a 100 rupees. I have sold a couple of them in a few hours," a boy said.

The child, who came from a nearby slum, said he had heard about the ban on Valentine's Day celebrations but was concerned whether the police would confiscate his merchandise.

Meanwhile, only select gift stores displayed goods relating to Valentine  Day.

A large bookstore in F-6 had dedicated a section to red-coloured cards, balloons, teddy bears, and a variety of gift packs. The sales persons at the store said they had seen good business and were expecting even more on Tuesday.

Published in The Express Tribune, February 14th, 2017.