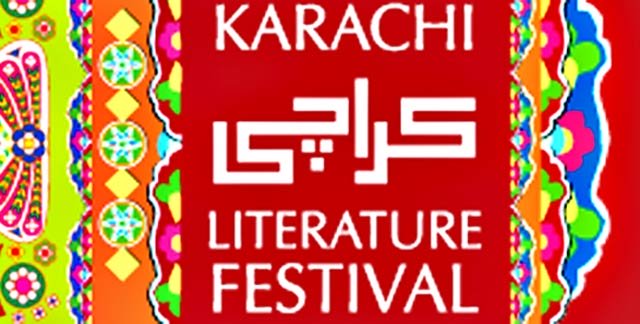 ---
KARACHI: One of the great things about the Karachi Literature Festival is that it not only provides a rejuvenating and enjoyable experience for literature enthusiasts but it offers a valuable learning platform for aspiring writers.

It enables several young novelists to interact and hear from experienced writers and gain significant tips from senior professionals. On the third day of the 8th Karachi Literature Festival on Sunday, a session titled 'Murder, they wrote' was an introduction to such writing.

History and memories together create real stories of Partition

During the session, moderator Sabyn Javeri, who is a writer and literary agent, asked her panel of experienced novelists to share key writing techniques.

Indian film director, screenwriter and novelist Piyush Jha shared that his books mainly draw inspiration from his hometown of Mumbai. "I wanted to write about the Mumbai I grew up and how it has evolved over the years."

In terms of the language of his work, Jha shared that his books mainly reflect what he as a reader would want to read. "While reading I realise that, in books, the boring parts are those that involve a lot of description, therefore I write silk, crisp language." He added that since he writes crime novels, it is all about swift action and fast pace.

Jha also shared that while dealing with criticism, writers must always remain thick-skinned as everyone becomes a critic when creative work is involved. Novelists should always write about what they know best, suggested Pakistani crime writer Omar Shahid Hamid. "For me, crime fiction was an option because of my work as a police officer. I found that there were so many stories worth telling and it is part of a world that is inaccessible to readers."

Like Jha, his inspiration also originates from his hometown. The city has gone through so much and there are some unbelievable stories to tell, said Hamid.

KLF: Speakers stress on country's unequal socio-economic system

Addressing Javeri's concern about only portraying male characters, Shahid admitted he would like to write strong female characters but feels the professions he portrays are mainly male-dominated. Talking about creating a productive writing regime, Pakistani-American writer SS Mausoof shared that it is important to first bash out a large text and then spend time editing it and making it publishing worthy.

Published in The Express Tribune, February 14th, 2017.