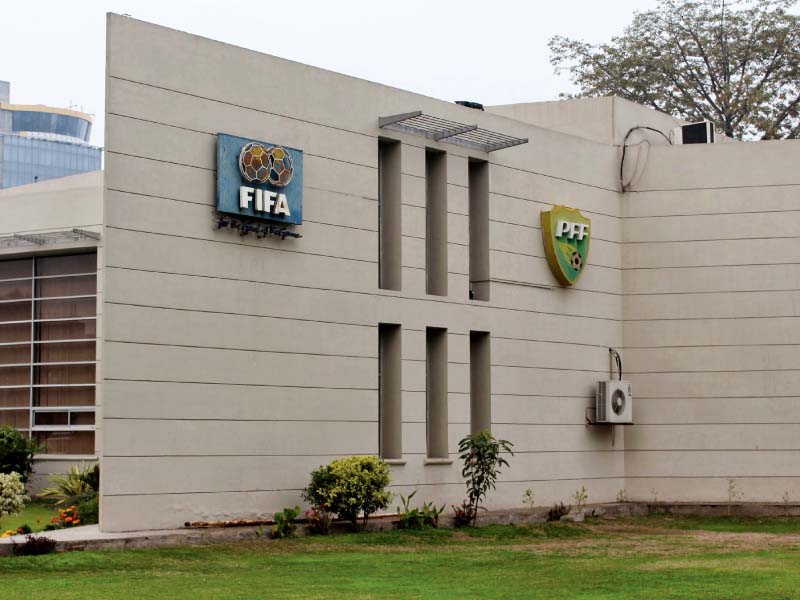 ---
KARACHI: With Pakistan dropping to 198th in FIFA rankings, the Pakistan Football Federation (PFF) officials are looking to send the national side to the South Asian Football Federation (SAFF) Championship that will take place in December this year.

Pakistan football took a major hit in the last two years after political infighting among the PFF officials led to a complete standstill in football-related activities in the country. However, on February 2, 2017 incumbent president Faisal Saleh Hayat was reinstated as PFF head, much to the relief of all football stakeholders.


Court gives verdict in Faisal Saleh's favour


Pakistan last played in an international event on March 23, 2015, following which there has been no international activity whatsoever for either of the men's, women's or junior squads.

PFF Vice-President Sardar Naveed Haider revealed that the officials would resume their work by the end of this week. "We should be in the headquarters by the end of this week," Haider told The Express Tribune. "We received the court order last Friday and we are hoping to be in our offices soon, but there is a lot to be done as two of our officials visited the place and told us that all the records are gone and we need to get everything in order before work resumes."

Acknowledging the fact that Pakistan football will need to start from scratch, Haider said that holding the national camp for SAFF Championship will be one of the top priorities. "We are on 198th place in the world now; it is bad because we haven't competed throughout this time," said Haider. "So our goal will be to send our team to SAFF Championship at least, which is at the end of the year."


FIFA World Cup expansion gives Hayat more hope


Similarly, the Pakistan Premier Football League (PPFL) and PFF Division B leagues are also set to take place this year after missing out on two seasons. "PPFL is another target and we'll try to resume our activities from where we left off in 2015," said Haider.

Meanwhile, former national coach Shahzad Anwar feels the PFF should focus more on international events as bad rankings have hurt the players and coaches the most. "The PFF should hold the national camps for national teams. We've lost a lot of time and because of the bad international ranking, our players find it even more difficult to get contracts with foreign clubs. It is absolutely essential for Pakistan to return to international football to even survive," said Anwar.