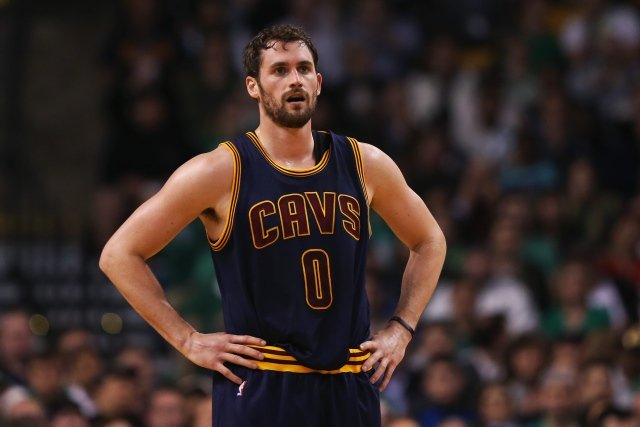 ---
WASHINGTON: Cleveland Cavaliers forward Kevin Love underwent an MRI exam on his sore left knee Sunday and the reigning NBA champions said he will miss Tuesday's game against Minnesota.

Love, a four-time NBA All-Star, experienced pain in Saturday's 125-109 home victory over Denver and was examined by James Rosneck on Sunday at the Cleveland Clinic.

The 28-year-old frontline spark is expected to undergo additional treatment and be re-evaluated over the next several days.


Cavs trial trio of free agents for LeBron to choose from


Love is averaging 20 points, 11.1 rebounds and 1.9 assists for the Cavaliers, who have won five of their past six games and improved to 37-16, the best record in the Eastern Conference and fourth-best in the league overall.

Channing Frye is likely to replace Love in the starting lineup for the Cavaliers, who could opt to bench Love through the break for next Sunday's NBA All-Star Game.

Cleveland will visit Minnesota on Valentine's Day and play host to Indiana on Wednesday but after that will not play again until February 23 when New York visits.


LeBron James surpasses major career milestone


Love was named a reserve for the Eastern Conference in the annual All-Star matchup to be played at New Orleans.
COMMENTS
Comments are moderated and generally will be posted if they are on-topic and not abusive.
For more information, please see our Comments FAQ