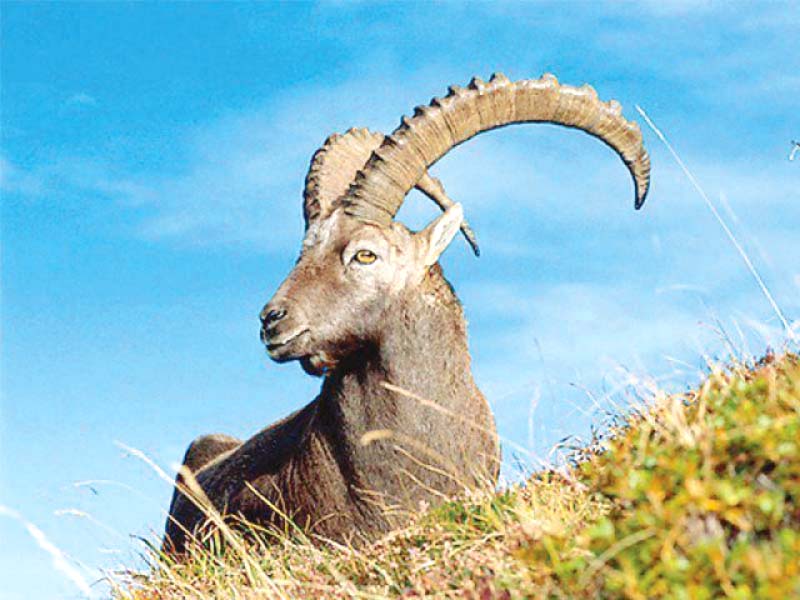 ---
GILGIT: The Gilgit-Baltistan (G-B) police have arrested two locals for illegally shooting an ibex.

The incident took place in the Gulmit area of Hunza Valley, around 120 kilometres from Gilgit, the capital of G-B.

Suspects Amin Khan and Riaz Karim – both residents of Hunza Valley – shot the ibex on Saturday, a member of a conservation committee told The Express Tribune on Sunday.

"Both the men are residents of the valley," said the committee member, who asked not to be named.

According to police, community representatives caught wind of the hunt and subsequently informed wildlife officials, conservation committee members, and the police about the unlicensed hunt.

After the police got in touch, the Hunza wildlife department raided a house and recovered the carcass of the ibex, its meat, horns and a telescope which could have been used to spot the wild goat in the mountains.

The suspects were later presented in a local court, where a magistrate imposed a fine of Rs70,000 on Khan.

The illegal hunt, which is not the first in the region, came in the middle of trophy hunting season, which is a government-sponsored programme to ensure that the endangered populations do not decrease.

At least a dozen legal trophy hunts have taken place in G-B so far this season. Last month, American Rex Baker killed a Markhor after paying a hunting fee of $65,000. The fee for hunting an Ibex is around $3,100.

The trophy hunting programme began in the 1980s. It is carried out under the Convention on International Trade of Endangered Species of Wildlife and is only allowed in notified areas of G-B, where hunts are held in collaboration with local communities.

Foreign hunters pay the fee to the Pakistan government in dollars, while Pakistanis pay in rupees. With each hunt, 80 per cent of the hunting fee goes to the local community, while the government spends the remaining 20 per cent on forest preservation and biodiversity.

Published in The Express Tribune, February 13th, 2017.
COMMENTS
Comments are moderated and generally will be posted if they are on-topic and not abusive.
For more information, please see our Comments FAQ