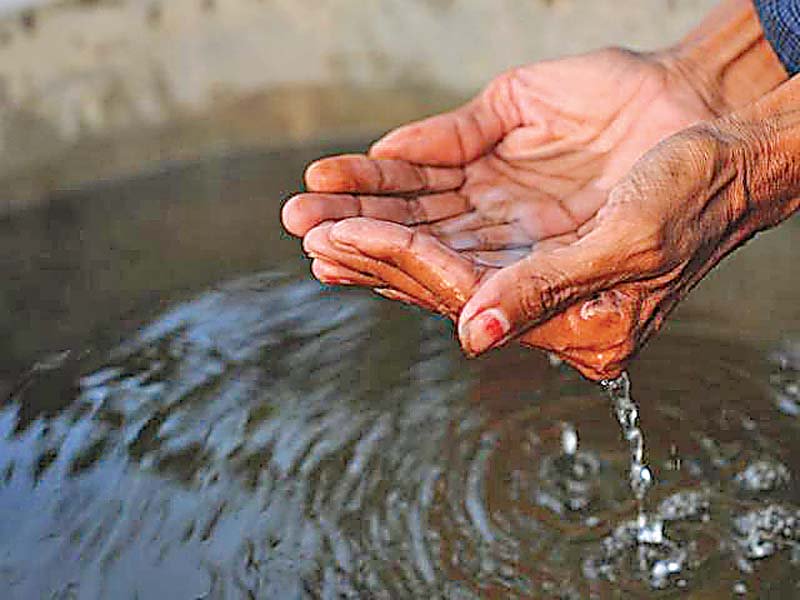 ---
ISLAMABAD: In a bid to reduce distribution losses to tackle water shortage in the capital, the civic body has plugged leaks in pipelines supplying water from Simly Dam at a cost of around  a million rupees.

Moreover, the civic body is devising a plan to revive closed treatment plants and remove illegal connections.

Islamabad Metropolitan Corporation (IMC) mayor and Capital Development Authority (CDA) Chairman Sheikh Anser Aziz on Sunday inspected repair work on the 40 kilometre-long main water supply lines from Simly Dam.

He visited the pipelines near Quaid-i-Azam University, Bari Imam, Bhara Kahu Bazaar, Thal, Mera Bagwal, Sari Chowk, Phul Garan, and Simlly Dam road. CDA officials told him that there were three water supply lines, two of which had a diameter of 36 inches while the third was larger with a diameter of 48 inches.

He was informed that the capital is currently receiving 24 million gallons of water per day from the dam. However, the civic body said that this figure would rise after the leakages were fixed and illegal water connections were removed.

Noting that the pipeline had rusted at a number of spots, Aziz said that the civic body had spent Rs800,000 to plug the leaks. To address the water supply situation, Aziz said he had constituted a committee headed by the deputy mayor to resolve water supply issues. He added that the IMC would devise a comprehensive and consolidated strategy to ensure adequate and uninterrupted supply of water to the capital, especially during the summer.

Aziz said that in addition to leaks in the pipeline, people had illegally tapped into pipeline, leeching thousands of gallons of water for use in factories, service stations, restaurants hotels and even residential units. However, these unsanctioned connections would be removed and prosecuted under the law in the next phase of their plan.

Inactive treatment plants

The mayor also took notice of some of treatment plants near Simly Dam which were closed. He was told that the water treatment plant installed at Simly Dam treats water as per standards of the World Health Organization (WHO).

The mayor directed the officials concerned to prepare a feasibility report to revive these plants complete with the estimated cost for repairs and maintenance of these units.

He directed the CDA's water supply wing to effectively utilise its human and other available resources to improve and upgrade the water supply system to cater to the water needs of the capital.

Aziz added that in addition to a comprehensive plan for using existing water reservoirs for storage, Prime Minister Nawaz Sharif was also taking a keen interest in a plan to supply water to the capital from the Ghazi Barotha Dam.

Adequate stores

With concerns recently that water in the dam was at dangerously low levels, the mayor was told that the water level in Simly Dam was currently at 2,285 feet while its maximum capacity was 2,315 feet.

Aziz said that the recent rain spells in and around the capital have helped with water levels since it had not only helped increase the underground water level but also significantly increased water levels in Simly Dam.

Despite that, he promised an effective strategy to store water for longer.

He appealed to the residents to cooperate with IMC and CDA and curb wastage of water.

Published in The Express Tribune, February 13th, 2017.
COMMENTS
Comments are moderated and generally will be posted if they are on-topic and not abusive.
For more information, please see our Comments FAQ