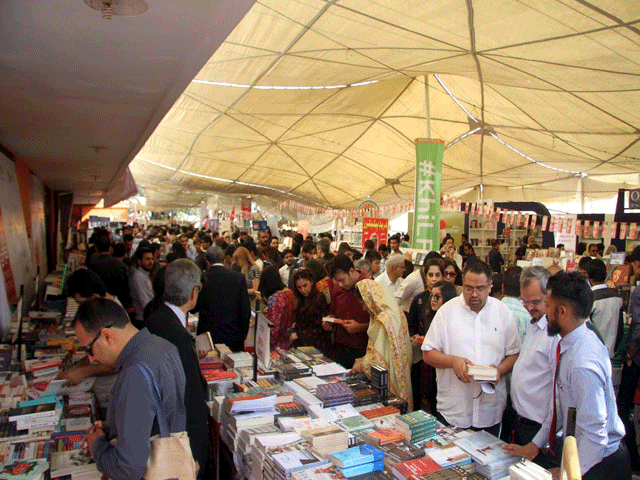 ---
KARACHI: The time has come to question the Pakistan-American alliance and the temptation to hang on to it, believes former diplomat Zafar Hilaly.

"There have always been two problems with our relations with the United States (US)," said Hilaly. "Instead of cultural and trade relations, there has been a one-dimensional focus centring on security."

He was addressing the audience in a session, titled 'Security or Economics: What Drives Foreign Policy?', on the last day of the 8th Karachi Literature Festival on Sunday.

"Indeed the price tag [of relations with US] has grown more exorbitant while our capacity to foot the bill has shrunk further," explained Hilaly, adding that the alliance is turning out to look like a luxury we cannot afford.

Birth of two nations or two states?

He admitted, however, that distancing ourselves from the alliance will require more dexterity than the nation has shown to possess.

Hilaly believed that both security and economics drive our foreign policy. "Security because the geo-strategic management bolsters the ability to withstand military challenges and economics because poverty, hunger and unemployment enhance our vulnerabilities and weaken the national will," he said.

He asserted that we tend to look kindly at other Muslim states even though these states are often at each other's throats and even ours. Giving an example of our current relations with the United Arab Emirates (UAE), Hilaly explained how UAE's policy towards Pakistan underwent a metamorphosis since our refusal to join their coalition against Yemen.

"UAE announced its complete support of India in the matter of the fictional surgical strikes India allegedly conducted against Pakistan recently but there was not a word from our government because I think our leaders need their haven to park themselves and their ill-gotten games in the UAE," said Hilaly, dismissing the government's silent role.

Partition was not just due to religion: Ayesha Jalal

He urged for hard economic thinking to give discipline to Pakistan's wayward and disorganised political thinking.

Condemning remarks of our leaders, Hilaly asked, "Where else in the world have you heard a prime minister say our currency is strong and getting stronger while the economy goes into a meltdown and exports actually decline? Does that make sense?"

One of the things that I have come across after studying Pakistan's 70 years' history is a lack of intellectual depth in our attempt to articulate a coherent national strategy, commented moderator Ilhan Niaz.

In hopes of reflecting upon why we, as a country, have not done such a great job when it comes to developing a coherent national strategy, Niaz sought the opinion of the panellists.

Former diplomat Ashraf Jehangir Qazi questioned what determines national interest. He said that it is the ruling class that influences the game.

Italian readers to get a taste of Pakistan

"In the US, 0.1% of Americans determine policy and the rest are spectators," he reasoned, adding that similarly, there is an enormous inequality of influence in Pakistan and an enormous concentration of power in a few hands.

"We may talk the talk with respect to education, human rights protection and development but what matters is who walks the walk," said Qazi, adding that the [ruling elite] have their own interests, which are being presented as national interests.

"Security imperative was supreme when Pakistan came into being as there was an alleged expectation in India that this [independence] was an experiment that will not succeed," he highlighted. However, it is very apparent that without transitioning into a development state you begin to ignore your security.

We are where we are because our structure doesn't allow us to move too far away, said Qazi.

Agreeing with Qazi, US-based physicist Zia Mian pointed out that Pakistan has a democratic deficit.

We live in fear, he believed, where security and economic policy are at the whim of the ruling elite in the absence of checks and balances.

The physicist also maintained that other countries also drive one's foreign policy.

Giving an example of China, he explained that the Chinese will get to decide how much money will go into the China-Pakistan Economic Corridor, not Pakistan. "Tomorrow the Chinese may decide to move somewhere else and we do not have control over it," he pointed out.

Published in The Express Tribune, February 13th, 2017.