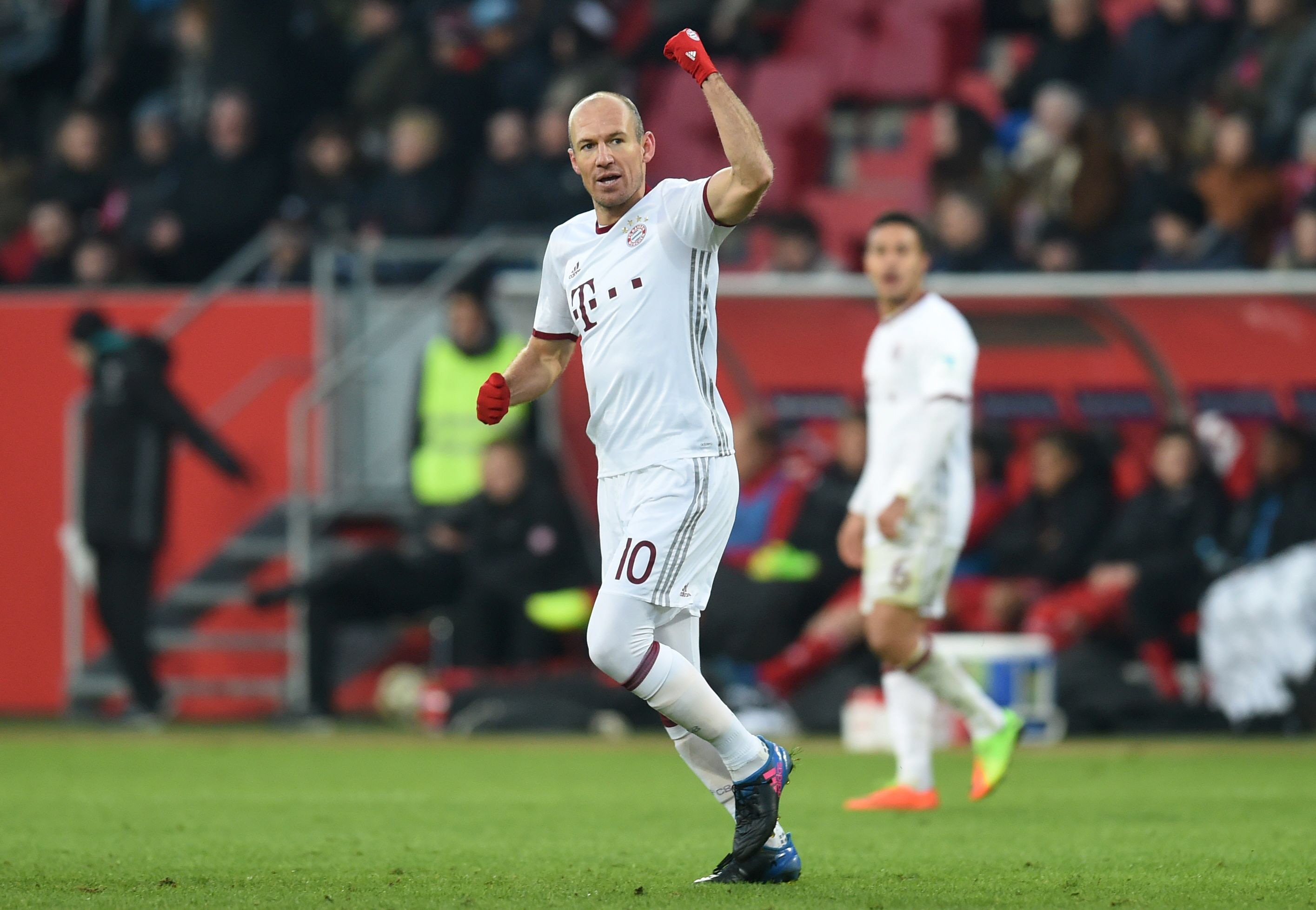 ---
BERLIN: Carlo Ancelotti says Bayern Munich's 2-0 win over Ingolstadt, with last-minute goals by Arturo Vidal and Arjen Robben, was the perfect confidence-booster for Wednesday's Champions League clash against Arsenal.

The Gunners are the guests at Munich's Allianz Arena in what Robben has described as Bayern's 'week of truth' after the German league leaders have struggled for form with lacklustre performances in recent weeks.


Ancelotti unhappy, but Bayern extend lead


Vidal broke the deadlock by ghosting in behind the Ingolstadt defence to put his side ahead on 90 minutes.

Robben netted just 60 seconds later to seal victory in the Bavaria derby.

"It was an important win for us and gives us a lot of self-confidence for Wednesday," said Bayern boss Ancelotti. "We had to give everything, we did give everything and we're happy with the result. We have to show the same character and mentality against Arsenal. That will be the key."


Ancelotti concerned with 'anxious and worried' Bayern


Their quest for a fifth straight Bundesliga title this season was helped on Saturday as their main rivals — RB Leipzig, Eintracht Frankfurt and Borussia Dortmund — lost to leave Bayern seven points clear.

Bayern are not in form, as highlighted by last weekend's 1-1 draw with Schalke after laboured 2-1 wins at Freiburg and Werder Bremen in January, but chairman Karl-Heinz Rummenigge says there is reason for optimism.

"There is no need to be pessimistic. We have seen the team can step it up at the right moment," said Rummenigge.

Bayern's captain Philipp Lahm, who announced on Tuesday that he will retired at the end of the season, was happy with the win, saying: "It's all on the right track. Our body language was better."

Arsenal to face Bayern, PSG to go up against Barca in UCL round-of-16

Bayern are on a record 15-match winning streak and know they must take a good result from the first leg in Munich to the return in London on March 7.

"We have to win, ideally keep them to zero, so that we have a bit of a cushion for the second game in London. That would be nice," added Rummenigge.

Bayern only showed their mettle in the dying stages, when it mattered most, but there is no disguising the lack of tempo, ideas and movement.

"Everyone saw that it was very, very difficult to raise our passing game," admitted Lahm. "We knew it would be a tough game, decided by the one-on-ones. Robert Lewandowski could have put us in the lead in the second half, but when you create a goal so late, you have to be happy."
COMMENTS
Comments are moderated and generally will be posted if they are on-topic and not abusive.
For more information, please see our Comments FAQ