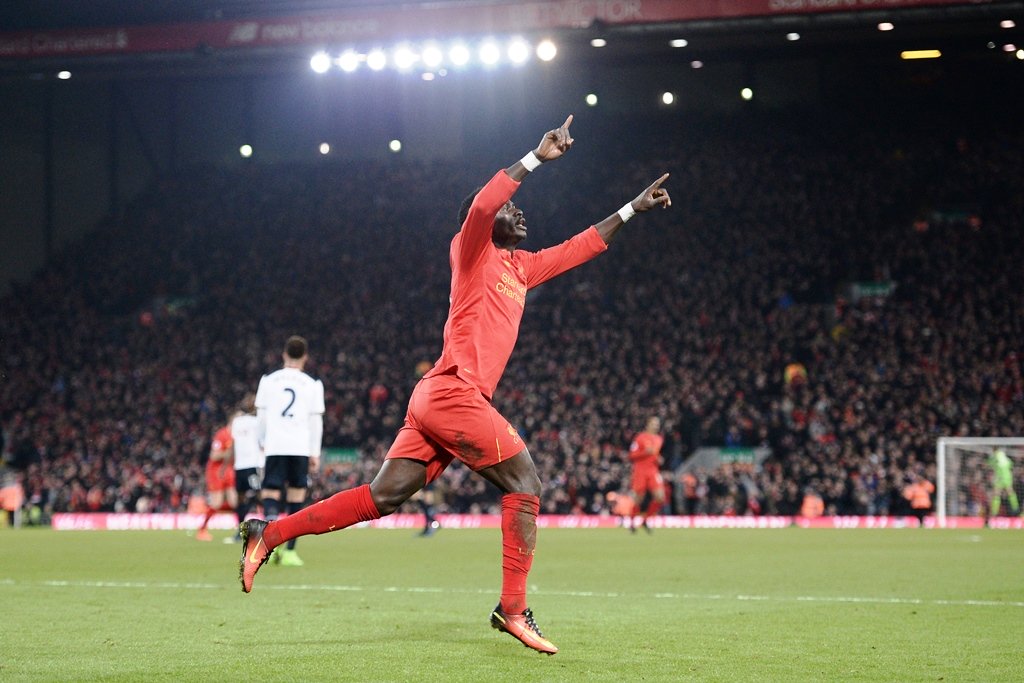 ---
LIVERPOOL: Liverpool boss Jurgen Klopp believes every team in the world would suffer without Sadio Mane after the Senegalese star marked his return with both goals in the 2-0 win over Tottenham.

Mane, back from a month on international duty at the Africa Cup of Nations, scored in a devastating first half performance at Anfield as Liverpool won their first Premier League match on 2017.

"You need somebody on the end who scores and he did fantastically well," said Klopp. "He could have scored a third one.

"We missed Sadio in January but every team in the world would have missed him."

https://twitter.com/FlashScoreMY/status/830580725950713859

Mane netted twice in three first-half minutes as Klopp's team ended Spurs' nine-game unbeaten run.

Klopp now hopes an enforced 16-day lay-off will allow his team to recover from their poor start to 2017 although he refused to entertain the possibility of catching runaway league leaders Chelsea who still have a 10-point lead on his team.


Liverpool hoping worst behind them as Spurs come to town


It would appear to be an impossible task for the Merseyside club to try and overtake Antonio Conte's side, however, although Klopp refused to discuss it in any detail and rather looked at the forthcoming break his team can enjoy due to their recent exit from the FA Cup.

"What would you think about me if I said 'I think we can get them?'" said Klopp. "I was really ambitious? Crazy?

"Maybe you can imagine, I'm not too interested in this at the moment.

"We finally started 2017 tonight so we shouldn't go nuts immediately and talk about the rest, let's take it step by step.

https://twitter.com/FlashScoreMY/status/830581518682583040

"Chelsea don't look too much like they can struggle over several weeks and if somebody chases them, I don't know if we will be there.

"But if they do struggle, there will be somebody there and we will just try to get as many points as we can and see what is possible."

Defeat in the last round of the FA Cup to Championship side Wolves now leaves Liverpool with two weeks without a game until the visit to struggling Leicester for a televised Monday night fixture.

"It is not a shame that we're not playing tomorrow," said Klopp. "I love football but I have no problem with a few days when we can really train. We start 'pre-season,' that's how we really understand it. We will use the time we have and hopefully everybody will see the results."

Tottenham manager Mauricio Pochettino admitted that his side failed to cope with Liverpool's early intensity and aggression and conceded that Spurs are currently a way off competing for the title.

"We are second in the table, one point above Liverpool but it is true, my feeling now is not good," he said.

"But we need to recover from that defeat and try and fight. Liverpool now have two weeks to prepare for their next game in the Premier League but we need to be focused now on the Europa League, then the FA Cup, then the Europa League, then Stoke at home (in the league).

"We can't waste time thinking too much about this. The whole team were poor. It is about balance and today it was poor, that is the truth.

"We are in a position that is up to us. But if you show like today that you cannot cope with the pressure to play to win the league then it is difficult to challenge and fight for the Premier League.

"In the first 45 minutes you saw a team that is not ready to fight for the Premier League."
COMMENTS
Comments are moderated and generally will be posted if they are on-topic and not abusive.
For more information, please see our Comments FAQ