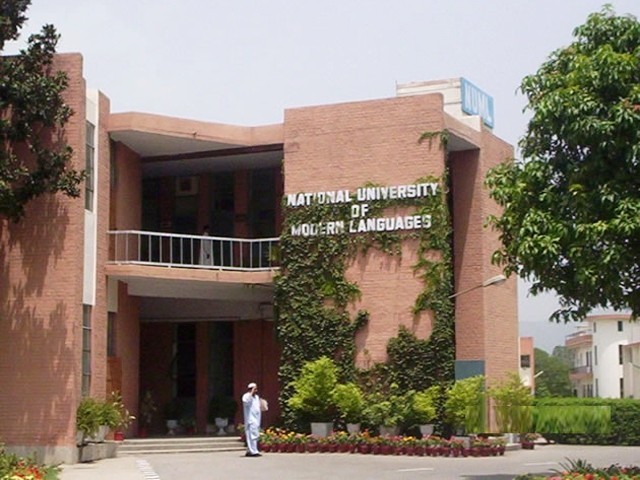 ---
ISLAMABAD: The National University of Modern Languages (NUML) has once again hiked its semester fee by almost Rs 4,000, adding additional charges.

Earlier, students at various faculties of the university were required to pay up to Rs40,000 as semester fee. However, that has jumped to Rs.43,900.

The varsity has added a charge of development fund worth Rs3,150 while the tuition fee stands at Rs20,060.

Previously, varsity officials said that before 2012, students were not required to pay the development fund.

Students, however, have objected that if the university is carrying various activities in different departments or expanding the infrastructure, why they - the students - should pay for that development.

Being a government run university, the educational organisation gets funds from the Higher Education Commission and then from various donors such as the Confucius Institute – which was constructed by China – yet the university has been increasing the fee under the development charges, the student added while requesting not to be named.

Some officials allege the varsity has been raising the fee to meet its administrative expenses after having hired officials at senior posts on hefty packages at the campus and on its sub-campuses. The varsity has seven sub-campuses in various cities of the country but strength of students at these campuses is low.

The Supreme Court had in 2012  declared as unlawful the rehiring of retired officials or on deputations on higher pay scale and or on out-of-turn promotions in all government departments.

Meanwhile, while responding to the allegations, NUML's Public Relations Officer Bilal Khan defended the increase in fees.

He maintained that the hike was in accordance with the rules since the government had allowed all universities to raise fees annually by 10 per cent.

"The varsity did not raise the fee for the last two years," he said, adding, "so this year it increased the fee under various heads since prices of everything have increased with the passage of time."

Published in The Express Tribune, February 12th, 2017.
COMMENTS
Comments are moderated and generally will be posted if they are on-topic and not abusive.
For more information, please see our Comments FAQ