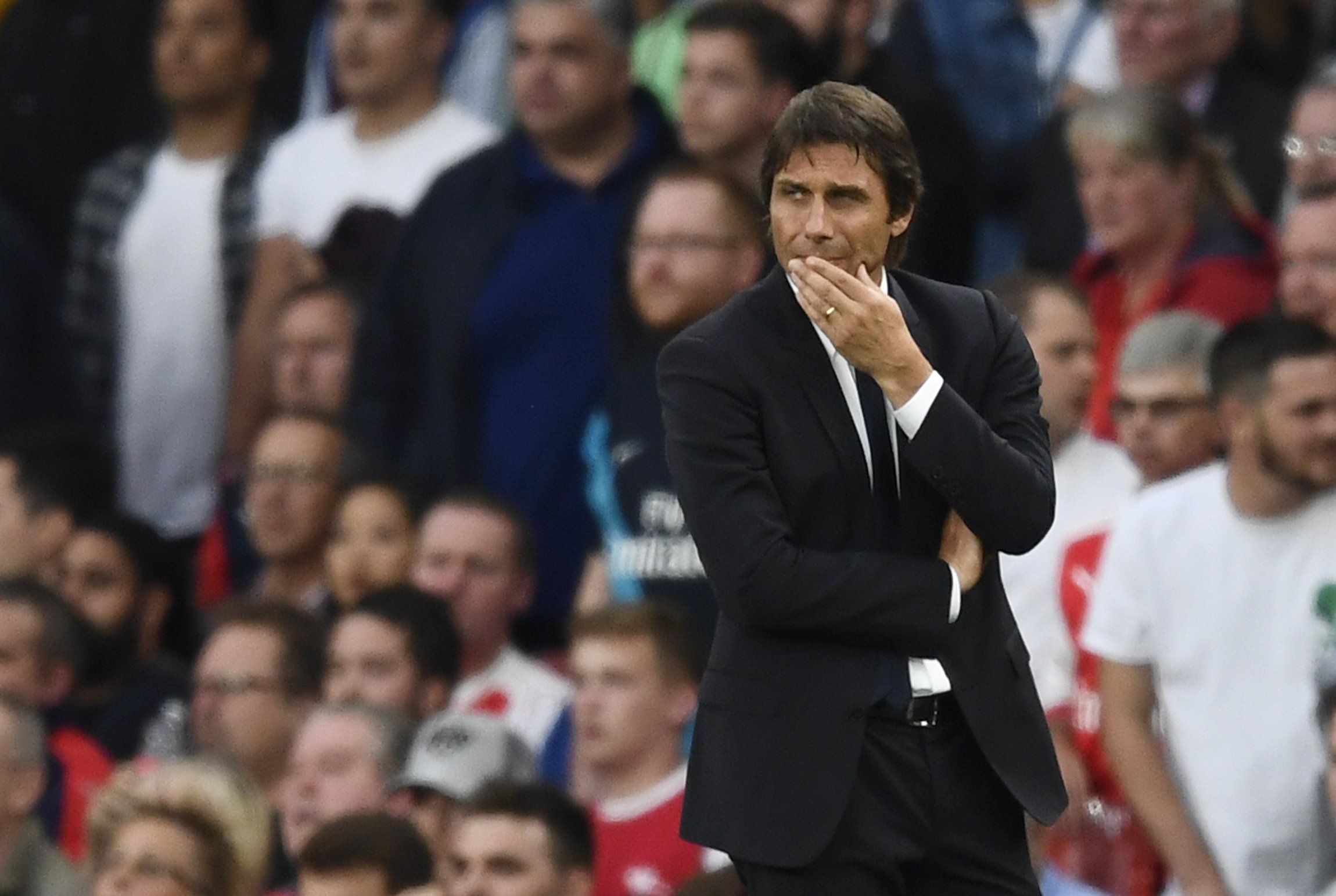 ---
BURNLEY: Chelsea may now be nine points clear at the top of the Premier League but Antonio Conte is experienced enough to know the title race is far from over.

Conte's side make the trip to Burnley on Sunday in high spirits thanks to their 3-1 victory over title rivals Arsenal last weekend.

The Blues have won 16 of their last 18 league matches and are odds-on favourites to be crowned champions. But Conte is not getting carried away because the Chelsea manager is well aware any slip could allow one of the chasing pack to close the gap.

"Until the end of the season you have to live with this pressure," said Conte.

"If the opponent win, they close the gap. If they don't win, you have the opportunity to take more points. But we have the experience to live with this situation.

Wenger urges Arsenal to keep title belief

"It is important to live with yourself. We are top of the table and can count only on our game. Good news from other teams and we will be happy.

"Honestly, I think there are six teams very strong and can fight to win the title. Also Manchester United.

"They have a great squad and a lot of players they trust to win the title. This is the truth and we must know this.

"If we think we have nine points and we are close to the title it is a great mistake.

"There are 14 games to play. There are five teams, six with Chelsea who can fight until the end to win the title. It is important not to make a big mistake in this race."

Conte seeks revenge as Chelsea face Arsenal

Burnley have seven straight wins at Turf Moor and Conte will not underestimate the size of his side's task this weekend.

"It will be a tough game," he said. "I read the stats. Burnley took 28 points at home and only one away.

"They score a lot at the end of the game. We must pay great attention. Burnley is a really strong team at home.

"They are in good form. For sure, they want to beat us because we are top of the table. We are preparing very well. My players know really well the game we face."

Conte said David Luiz is fit despite a minor knee problem and he will need the Brazil defender at his best to subdue the Burnley forward line.

"He is available," said Conte. "He's playing with this little pain in his knee. But he is a warrior.

"He is playing very well. I hope to continue in this way. He shows me great attitude and great well despite a little pain."

Chelsea can only lose title now, says Guardiola

Burnley manager Sean Dyche said his players can learn from Chelsea's ability to exploit the flexible 3-4-3 system that Conte has introduced with such success at Stamford Bridge this season.

Dyche, who has varied his own formation this season, said: "The change seems to have worked well for them and it looks like they've got that feeling where everyone knows their job.

"Everyone knows the expectation of their role. They can keep the ball when they need to, and they can defend. There's a good mixture there I think.

"I don't get the feeling the manager is looking at any one particular style. He's saying 'we need to be a team that can operate in different ways' and I quite like that, that's how I want my team to operate."

Dyche has strengthened his squad since a 3-0 defeat at Chelsea in August, notably adding winger Robbie Brady from Norwich for a club record £13 million on transfer deadline day, but he will be without midfielder Jeff Hendrick, who begins a three-match suspension.

"They played miles better than us on the day. We've morphed into a stronger unit now, with a bit more experience and knowledge of what the Premier League is about," said Dyche.
COMMENTS
Comments are moderated and generally will be posted if they are on-topic and not abusive.
For more information, please see our Comments FAQ