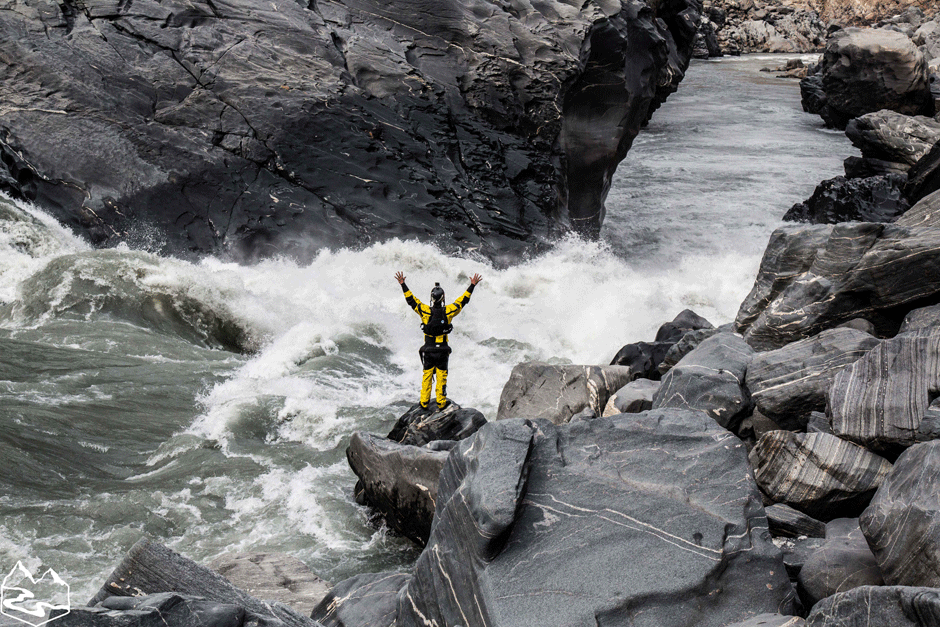 ---
KARACHI: Pakistan is known the world over for being a country rife with crime and terrorism, and more often that not, portrayed in a negative light by the international media. A new movie, Inside The Indus, however, aims to show the true beauty of Pakistan as three friends come together to conquer a river that is far from friendly.

For every water sports enthusiast, kayaking the Rondu Gorge of the Indus River is at the top of the list. Very few have attempted to tackle its rough waters and till now there have only been three teams to have conquered the Rondu Gorge; the last one being in 2008, led by adventure kayaker Ben Stookesberry from the US.




Current Extreme Kayak World Champion Aniol Serrasolses from Spain, and two-time Olympian Mike Dawson from New Zealand got together to organise their expedition to Pakistan, with Ciarán Heurteau filming and documenting every moment of this rare feat.

Five foreigners who took a chance on Pakistan

According to the team, kayaking in Pakistan was unlike any experience they had elsewhere in the world. "Our experience down the Rondu Gorge of the Indus river was mind blowing," Heurteau said while speaking to The Express Tribune. 




Once the expedition was planned and arrangements made, the team were ready to arrive in Pakistan. "There was a mixed reaction from the people around us," Heurteau said, when asked about people's reactions to the team travelling to Pakistan. "Some were scared about our safety outside the river, others about the river we were attempting to kayak down and some were sure that we'd have a good time."

More than one million tourists visited northern areas of Pakistan this season

The team resided at truck hotels along the river and ate with locals. "Our tour guide Tajammul Hussain and driver Dildar from Golden Peak Tours made a huge difference in our overall expedition," Heurteau explained. The team were given information about the province of  Gilgit-Baltistan and educated on the history of the country. This enabled them to communicate and interact with locals who were intrigued by what they had come to do.




"Sharing stories about where we were from and how life was there, the human side of the expedition was one that we'll remember for the rest of our lives."

For professional kayakers like Serrasolses and Dawson, kayaking in Pakistan is an experience like none other. "We felt so tiny in there, when you are surrounded by mountains higher than the highest peaks in our countries. It's a unique experience, and one you can only come by in Pakistan. Things there are on a total different scale," Heurteau said.




Not only was the experience a pleasant one for the team, but just as many foreigners fall in love with Pakistan and its people, this team was no exception.

"The people of Pakistan are amazing. From the first moment we got there to the last, we were welcomed with open arms. On one of the days on the river, a whole village was on the banks cheering for us and a small group had made their way down to river level and wrote 'Welcome To Pakistan' with stones on the bank."




The team also managed to get some of the villagers to try kayaking for a few minutes before they continued their journey. "Every village we stopped in and every person we spoke to was a great eye opener."




After such a rich and invigorating experience, the team were all praise for Pakistan, its people and culture. They urged anyone reluctant to visit Pakistan to "go there. Experience the country for what it is and not from what's being said about it. We guaranty that you'll have a good time and you will be blown away by everything you will encounter. The culture, the landscapes, the people. Book your ticket!" Heurteau concluded.

Watch the trailer here: 

COMMENTS (6)
Comments are moderated and generally will be posted if they are on-topic and not abusive.
For more information, please see our Comments FAQ