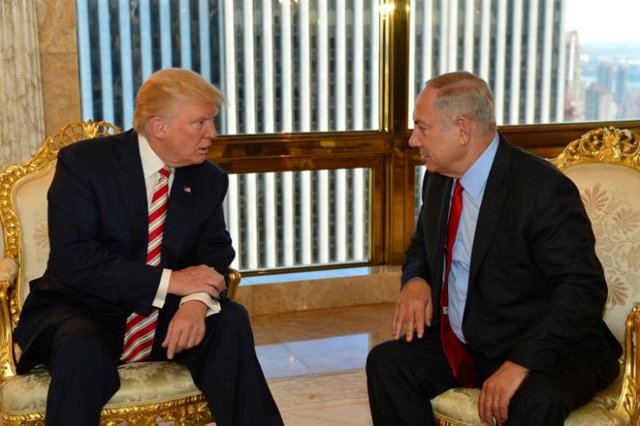 ---
The United States blocked the appointment of former Palestinian prime minister Salam Fayyad to be the new UN envoy to Libya.

US Ambassador Nikki Haley said in a statement that she did not "support the signal this appointment would send within the United Nations," where the state of Palestine does not have full membership.

UN Secretary-General Antonio Guterres had informed the Security Council this week of his intention to name Fayyad to lead the UN support mission in Libya and help broker talks on a faltering political deal.

Israel's Netanyahu to meet with US ambassador

Haley said the United States was "disappointed" to see the letter from Guterres, his first appointment of an envoy to a major conflict area. "For too long, the UN has been unfairly biased in favor of the Palestinian Authority to the detriment of our allies in Israel," said the US ambassador. "Going forward, the United States will act, not just talk, in support of our allies."

The UN chief had given the council until late Friday to consider the choice, and the United States came forward to raise objections.

Fayyad, 64, was prime minister of the Palestinian Authority from 2007 to 2013, and also served as finance minister twice He had been tapped to replace Martin Kobler of Germany, who has been the Libya envoy since November 2015.

Israel rejects UN settler vote, lashes out at Obama

US President Donald Trump and Haley have criticized the United Nations for adopting a resolution in December that demanded an end to Israeli settlement building. The US rejection of Fayyad came as the council was negotiating the wording of a US-drafted statement condemning a stabbing attack by a Palestinian man in Israel Thursday.

Bolivia raised objections to the statement, saying it should include a reference to the UN resolution condemning settlements that also denounces violence.

The council will discuss the Israeli-Palestinian conflict on Wednesday, the same day that Trump is scheduled to meet with Israeli Prime Minister Benjamin Netanyahu at the White House.

United States, Israel set to ink record $38 billion military aid deal

In a shift from his previous hardline support for Israeli policies, Trump told a Hebrew-language newspaper that he did not believe Israeli settlement expansion was "good for peace."

Guterres's spokesman declined to comment on the US rejection of the UN chief's nominee.

Israeli Ambassador Danny Danon applauded the US decision, describing it as "the beginning of new era where the US stands firmly behind Israel against any and all attempts to harm the Jewish state."