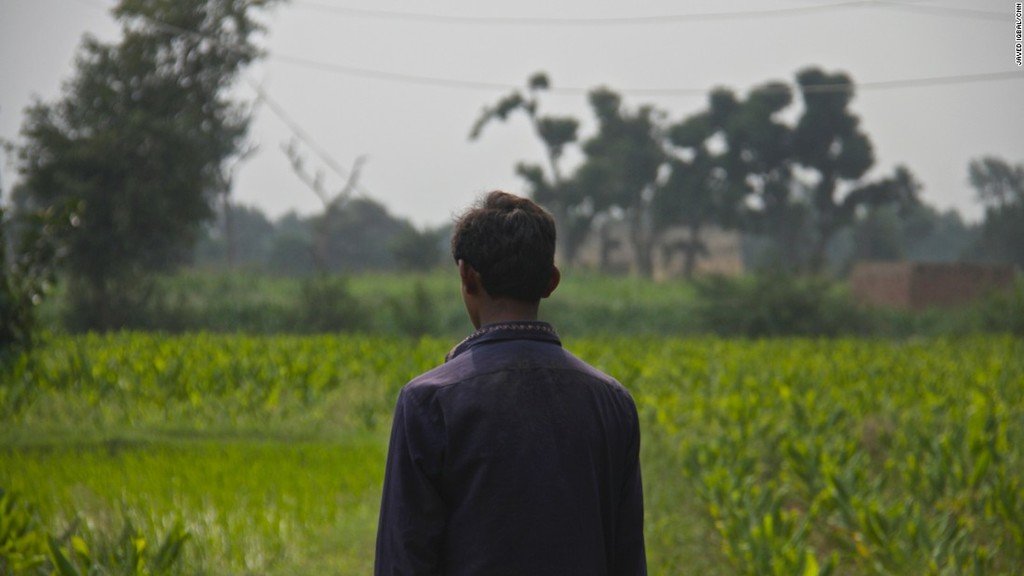 ---
RAWALPINDI: The helpless father of a 13-year-old leukaemia patient has been running from pillar-to-post for financial assistance for the treatment of his son after no hospital is willing to admit him without receiving a fee beforehand.

Ghulam Fareed, 37, is a spray painter at a heavy machinery workshop.

"My son Hamza was diagnosed with blood cancer on January 17 and I cannot bear the cost of the medical treatment he needs."

Father desperately seeks blood for 10-year-old daughter

"Ever since his diagnosis, my son has been unable to receive much-needed treatment as I have no money," said a teary-eyed Fareed.

He added that he seriously injured his arm in a car accident six months ago.

He said that he could not go back to work till his arm heals work for several months now, leaving Hamza, who works as a tailor's apprentice, to run the house.

He added that Hamza dropped out of school after the third grade.

"In December last year, Hamza had a high fever, and when his illness persisted, we took him to District Headquarters Hospital (DHQ), where he was admitted for several days.

Doctors conducted a bone marrow test on him from Benazir Bhutto Hospital, and the report on January 17 noted that Hamza was suffering from blood cancer.

He said that the doctors at DHQ referred him to the Nuclear Medicine, Oncology and Radiotherapy Institute (NORI) in Islamabad.

But doctors at (Nori) said they could only treat patients above the age of 18, and that the treatment itself was very costly.

Hamza was then referred to Pakistan Institute of Medical Sciences (Pims) where again he was told that he was underage and they could not treat him.

Fareed said, "Doctors at Pims recommended that he go to Combined Military Hospital (CMH) in Rawalpindi."

Dr General Pervaiz at CMH asked him that it would cost him Rs500,000 for admission, while further expenses would be added after evaluating the situation of the patient.

"I do not have a single penny to pay for Hamza's treatment," the father said.

Bangladeshi father seeks mercy killing of sons, grandson

He said he then went to Shaukat Khanum Hospital in Lahore for free treatment, but the staff there just gave him a leaflet saying that there were too many patients and Hamza could not be admitted.

He said he approached Zamurd Khan, former managing director of Pakistan Baitul Mal (PBM), where staff asked him to get a total estimate for the cost of treatment at CMH.

But the CMH doctors, however, would not provide him with the estimate without admission and running tests that he cannot afford.

He added that his wife is distraught at the hopeless situation.

He implored the prime minister, the Punjab chief minister, or any philanthropists to help his son.

Published in The Express Tribune, February 11th, 2017.
COMMENTS (5)
Comments are moderated and generally will be posted if they are on-topic and not abusive.
For more information, please see our Comments FAQ