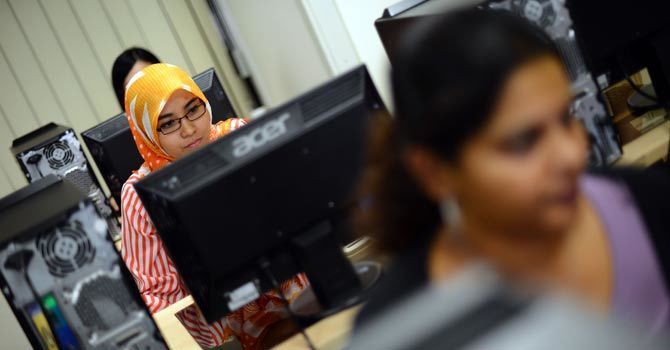 ---
LAHORE: To train students in the field of information technology, a memorandum of understanding (MoU) signing ceremony for the inaugural centres of the Chief Minister's e-Rozgaar Training Programme was held at the Arfa Software Technology Park on Friday.

Vice-chancellors from 11 public sector universities, which have been selected in the first phase of trainings, signed the MoUs with Punjab Information Technology Board (PITB) Chairman Dr Umar Saif.


Punjab launches 40 e-rozgar centres to train youth to earn money via online freelancing ... pic.twitter.com/0Xl6adxjTr

— Umar Saif (@umarsaif) February 11, 2017


Speaking on the occasion, Dr Umar said the programme will focus on the development of technical and soft skills which are essential for success on online platforms. He added that the programme translates the vision of Punjab Chief Minister Shehbaz Sharif into practice and shall help the youth find honourable livelihood by connecting them to the global markets.

"Pakistan is already the 4th largest provider of freelancers in the world and this initiative would not only help us consolidate our standing, but also enable our youth to earn valuable foreign exchange for our country," he said.

The project was launched with an aim to enhance the employability and employment opportunities for young graduates using information technology. Around 10,000 young graduates, in 40 centres across 36 districts of the province will be trained every year to monetise their skills via online platforms.

The Vice-chancellors and official representatives from the partner universities also lauded the vision of Chief Minister of Punjab and reiterated their resolve to help make this programme a success.

Published in The Express Tribune, February 11th, 2017.
COMMENTS (1)
Comments are moderated and generally will be posted if they are on-topic and not abusive.
For more information, please see our Comments FAQ