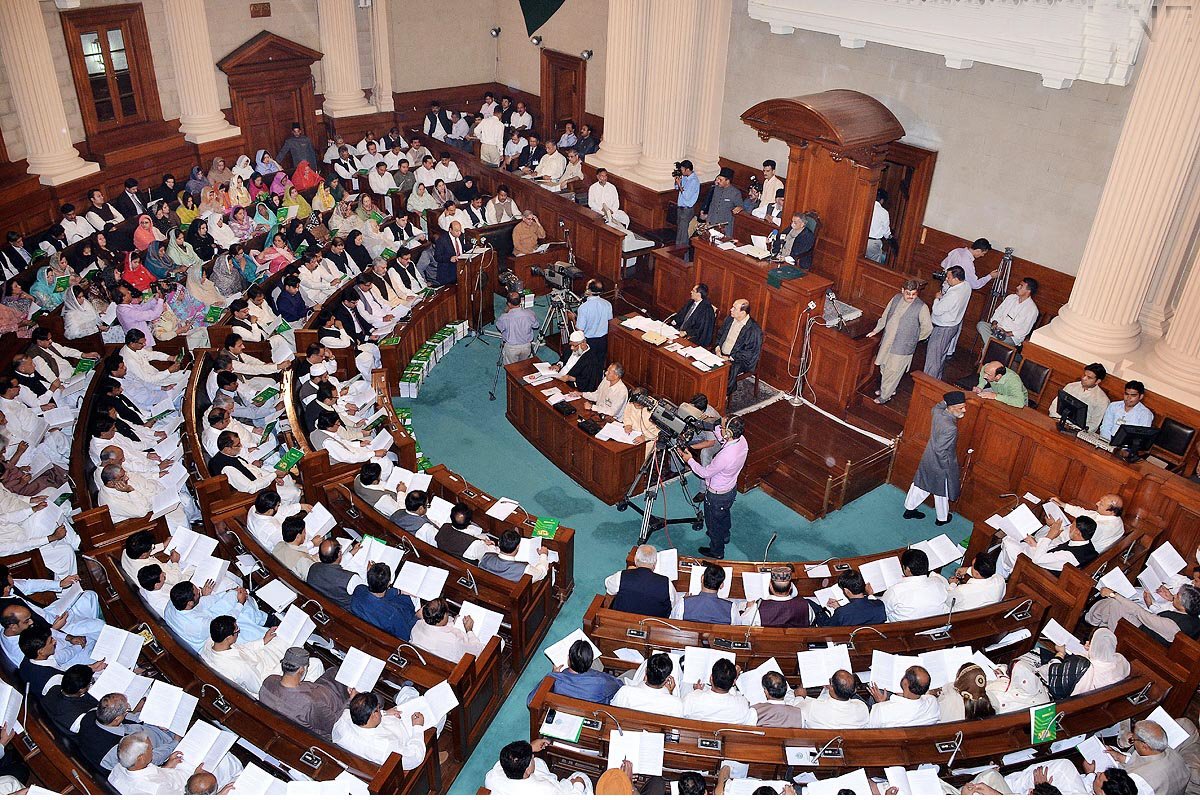 ---
LAHORE: The expansion of the Punjab Assembly building in Lahore at an estimated cost of Rs1.37 billion was approved among eight development projects that got nod of the Punjab Provincial Development Working Party on Friday.

These schemes were approved in the 52nd meeting of the PDWP for the current fiscal held at the Planning and Development Complex.

The other approved development schemes worth Rs8.4 billion included the construction of the Government College Women University building in Sialkot, construction of Jhelum City Flood Protection Bund along the Jhelum River's right embankment upstream the GT Road Bridge, selected reaches of Jhang Flood Protection Bund and Thatta Mahala Flood Bund, Jhang and the remodelling of the right embankment of Shujabad Branch, Akbar and Nawabpur flood bunds, Multan.

Published in The Express Tribune, February 11th, 2017.