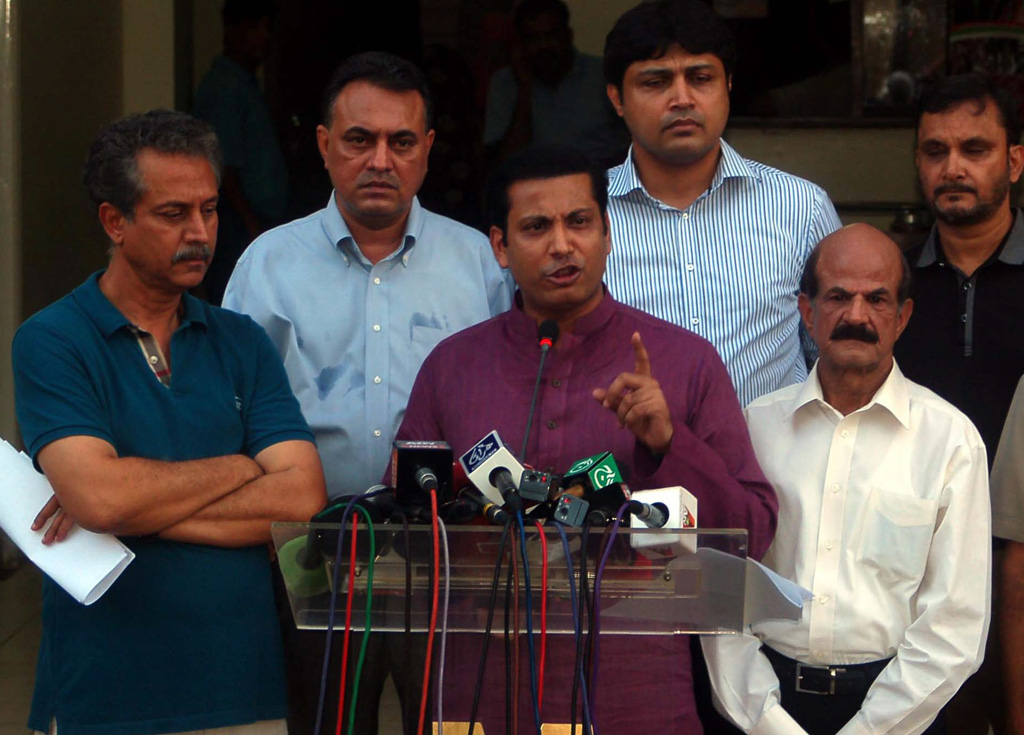 ---
KARACHI: If Sindh IG Allah Dino Khawaja is pointing to the Muttahida Qaumi Movement (MQM) or its workers as those responsible for killing police officials, the police should reveal the details of arrests and cases registered for the targeted killings of policemen as well as the convictions.

This demand was made by MQM-Pakistan Rabita Committee member Faisal Subzwari during a press conference in PIB Colony on Friday. He rejected the allegations levelled against the party by the IG. A few days ago, Khawaja had, while addressing the business community, talked about how the police officials who participated in the Karachi operations in the 1990s were killed in 'revenge'. He added that the patrons of the target killers are sitting in assemblies.

The MQM leader stated that if the IG implied that party workers had killed the said police officials, the party demands that the killers be arrested, adding that the police should explain why they have been unable to arrest the killers so far.

Subzwari, who was addressing the media along with fellow party member Aminul Haque, said that they respect Khawaja as the IG and wish that such officers are posted all over Sindh. However, he added, his recent statement has raised questions over his apolitical image.

He said that Khawaja should be responsible when talking about the past. Before giving such statements, said Subzwari, he should keep in mind the recent statement of former Sindh IG Zulfikar Cheema, who said that the operation led by General Naseerullah Babar in 1995 and 1996 was targeted towards an ethnic group. He added that the IG should also bear in mind that one of the reasons why the PPP-led government was overthrown by the then president, Farooq Laghari, was extrajudicial killings in Karachi.

Talking  about party worker Wasim Raja, Subzwari said that he was taken into police custody and shifted to several police stations. However, he added, after a few days, his tortured body was found while the police claimed he had hanged himself. Subzwari said that since this incident had occurred in the tenure of Khawaja, he should also hold himself accountable.

He questioned if MQM's elected representatives are blamed as protectors of target killers, what about those who had led gang war groups in Lyari, in which one of the SHOs was also killed by these very gangsters. He added that police mobiles were used by these gangsters in order to pick members of their rival groups.

Published in The Express Tribune, February 11th, 2017.