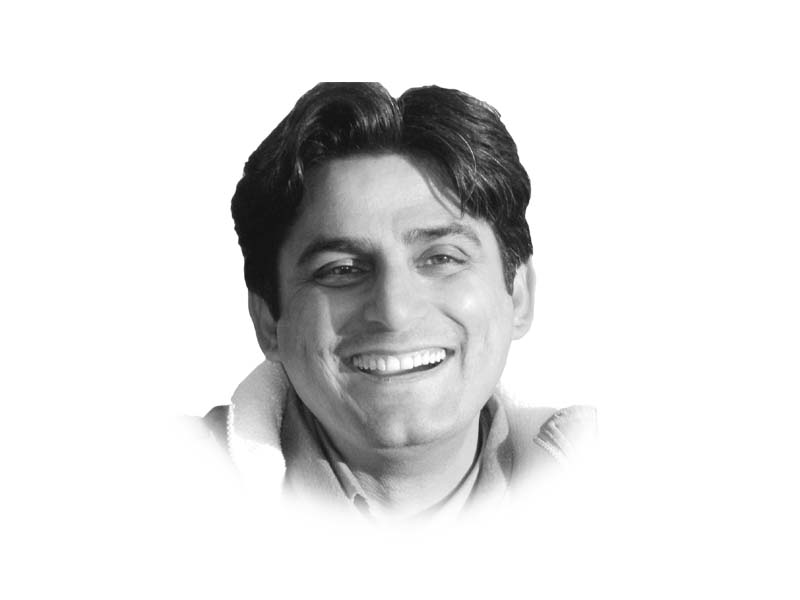 ---
The government is malicious and decadent. Either it must reform or perish, regardless of which power manipulator holds sway in Islamabad. The nation has seen military, Peoples' Party and Nawaz league rule the country one after the other over the last 15 years. Neither widened the tax base nor created sustainable mass employment. Officialdom still romances with cumbersome paperwork. Pace of file work is directly proportional to the influence or the monetary sweetener the applicants holds. Bureaucracy remains class-based with political elite labouring to preserve the obsolete district management group. Little room exists for modern concepts like e-government in today's Pakistan. While this hotchpotch has little to offer, is there anyone who really cares? As long as the mishmash keeps the status quo intact, politicians and civil-military bureaucracy won't interrupt it. Yet there are limits to what the old guard can preserve!

Change is imminent because the sentries of archaic establishment have let in broadband Internet and 4G cellular services. Newer ideas have always fascinated the youth, which likes to do things its way. The challenge becomes more fascinating when hindered. Unlike the state apparatus, the millennia are evolving by the minute. Thus, the power is shifting, quietly but steadily. The government and its regulatory authorities are merely responding to the trends. For a country with 70% youth below the age of 30, there is little time to choose between creative chaos and destructive anarchy.

Luckily, what is coming is neither an insurrection nor an armed rebellion. A global movement, that is peaceful and participatory yet enormously disruptive, is driving the youth. The antiquated state institutions can best secure themselves by riding the drift. Prima facie, illogical it does sound for the people, which vote for status quo and are flattened under debt of Rs 2.7 trillion. The conditions could not have been more conducive to change by the youth and of the youth.

Back in 2008, the world was hit by global financial crisis. Liquidity had run out for the businesses. The financial institutions adopted conventional and unconventional means to keep themselves afloat. Then emerged the concept of crowd-funding as a substitute mechanism to raise capital, especially for new entrants replacing or devouring the old ones. Ever since, it grew exponentially evading regulatory constraints while delivering profits and hopes. Within less than a decade, crowd-funding amounts to over a $100 billion globally. For a layman, it's democratisation of finance with zero intermediaries involved. The world, predominantly America and China, have led the shift in economy to the 'shared economy'. Along came the concept of start-ups, many of who are now worth billions of dollars. Google, Facebook and Twitter have been culturally significant at unprecedented scale. They have brought forth infrastructure necessary for crowdsourcing and crowdfunding to flourish.

Crowd-funding originated from centuries old concept of crowdsourcing. The most relevant example dates back to 1714 when the British government held a contest that resulted in invention of chronometer to measure the longitude for sea-ferrying boats. Over a century later, Oxford Dictionary resulted from an effort by linguists. Thus, in crowdsourcing, a large number of people share their knowledge, expertise and time online for a particular idea or interest without engaging the government or the state ideally at any level. The desire to accomplish something together without urge for recognition or ownership makes the concept unique and attractive. From fixing a city's transport system to telemedicine, anything can be achieved through collective knowledge and the will of complete strangers. The vital requisite of money is solved by crowd-funding. However, convincing an ordinary citizen to fund a cause or innovation is harder than brainstorming over an issue and thrashing out its optimal solution at the intellectual level.

In a 21st century fiscal architecture, equity crowd-funding enables start-ups to exploit a wide net to raise funds from anywhere in the world. Such ventures do come with risks, as many ideas are radical with unknown prospects for profitability. Typically, private lenders will wait and see as alternative lending startups enter the emerging ecosystem.

Given the history of online frauds since popularity of the Internet, here fiscal regulators and law-enforcing agencies come into the picture. Nature of their institutional role necessitates guarding against unregulated large-scale fiscal transfers regardless of each donation's volume. The State Bank of Pakistan and the Federal Investigation Agency will take years to embrace the idea of crowd-funding, owing to prospects of terror financing.

Besides complex equity funding, reward-based crowd-funding has been widely popular among micro-investor. Globally, portals such as Kickstarters and Indiegogo have emerged as prime engines for social entrepreneurs to showcase their ideas and prototypes to compete for funding. Many still rely on social media outlets, cellular messages and other more conventional means to collect the necessary cash to help achieve their goal. Abdul Sattar Edhi and Imran Khan both relied on crowd-funding, largely relying on their personal charisma at home and abroad. Both did not challenge the financial system and acted more or less in ways acceptable to the state.

To revamp their cities or create jobs through start-up, the Pakistanis need a trustworthy personality for the giving campaign to pick up. Classic crowd-funding exercise is less orthodox, a donor pays for the idea he likes or the issue he cares for. Even micro-funding in smaller cities which can operate below the SBP and FIA radar can transform lives. For equity funding or more large-scale funding campaign, the regulatory framework may pose hurdles. However, it won't be able to decisively halt the exercise. For now, the SBP has yet to let PayPal operate in Pakistan.

Instead of accumulating further debt, the people need self-reliance, which comes in no better way than crowdsourcing and crowd-funding. Ideally the government must complement and monitor the process for optimal results. The spirit of volunteerism and want for a job are best suited for creation of a crowdsourcing movement. Ideally, it must need no icon. Patronage of such a movement will result in faster affirmative legislation as well as greater credibility in the eyes of common people who will have to come forward with their expertise as well as pennies.

While good governance remains fundamental fiction, hyperlocal solutions are the only way forward. The 70% dwelling in villages will chip in too, as much of them are connected through the cell phone. Urban-rural divide will lessen faster if crowdsourcing takes it course. The people have logical options ahead while the government has a bold choice to reform and reposition itself. Cities like Sialkot, Jhelum and Multan are more likely to lead the way with disruptive innovation to modernise anything from agriculture to nutrition to education.

Published in The Express Tribune, February 11th, 2017.

Like Opinion & Editorial on Facebook, follow @ETOpEd on Twitter to receive all updates on all our daily pieces.