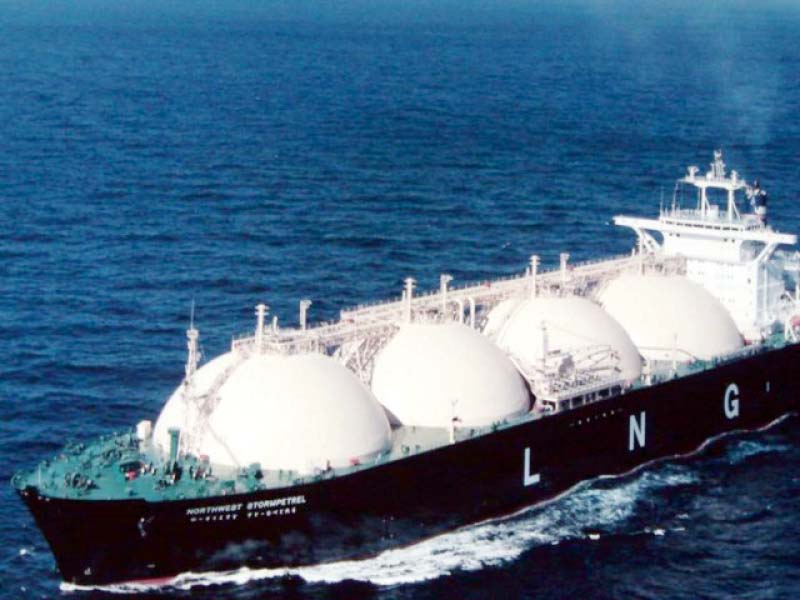 ---
ISLAMABAD: Pakistan has asked Russia to make a further reduction in the price of liquefied natural gas (LNG) that will be pumped through a planned $2-billion North-South pipeline to satisfy Punjab's growing energy needs.

The request was made in a meeting of the Joint Coordination Committee on the LNG pipeline that met on Thursday to review progress on the project.

North-South pipeline: Pakistan, Russia reach LNG price accord

The two sides agreed to finalise terms and conditions of a commercial agreement in the next couple of months to pave the way for execution of the project.

"Pakistan and Russia also discussed different modes of implementing the project as parallel activities amid fears of sanctions on the Russian companies nominated to implement the project," a senior official aware of the development said.

Earlier, Moscow had demanded a fee of $1.2 per million British thermal units (mmbtu) for gas supply. However, a negotiating committee, set up with approval of the Economic Coordination Committee (ECC), later agreed on 85 cents per mmbtu.

Now, Pakistan has asked Russia to make a further reduction in the price. "After the two sides sign a commercial agreement, groundbreaking of the project will take place," the official said.

Pakistan is striving to forge closer ties with Russia since India has abandoned Moscow and gone into the US camp.

"This pipeline, which will run from Karachi to Lahore, will be a big step to bring the two countries closer," the official remarked and termed the North-South pipeline first major Russian investment in Pakistan after decades.

Earlier, Russia had assisted Pakistan's largest hydrocarbon explorer, Oil and Gas Development Company (OGDC), in the search for energy resources.

In addition to the pipeline contract, Pakistan also plans to import LNG from Russia in a government-to-government arrangement.

Russia is a big exporter of gas to Europe, but the US is lobbying to drive away Moscow from this market. Washington's backing of the Turkmenistan- Afghanistan-Pakistan-India (Tapi) gas pipeline project is also part of that move to capture energy markets of Afghanistan, Pakistan and India. Russia gets major supplies of gas from Turkmenistan and exports to Europe.

Pakistan in talks with Russian, Malaysian LNG suppliers

"Russian investment in the LNG pipeline will open more avenues of capital injection into the energy sector," the official said, adding Moscow was also interested in oil and gas exploration in Pakistan.

Power production is another area where Moscow has expressed its interest and it has even offered electricity export to Pakistan.

Russia will build the North-South gas pipeline and charge a tolling fee for LNG supply from Karachi to Lahore.

"The pipeline deal with Russia is called ideal due to the lowest rate for gas transmission and Russia will also pour capital into building the pipeline," the official said.

At present, Pakistan is importing LNG from Qatar and local gas utilities are paid more than 85 cents per mmbtu for gas transmission through their pipeline networks. The fee agreed with Russia earlier was less than the fee being charged by the gas utilities. The two governments signed a government-to-government deal in October 2015 to construct the North-South LNG pipeline.

Published in The Express Tribune, February 11th, 2017.

Like Business on Facebook, follow @TribuneBiz on Twitter to stay informed and join in the conversation.
COMMENTS
Comments are moderated and generally will be posted if they are on-topic and not abusive.
For more information, please see our Comments FAQ